Students lobby for tax, housing bill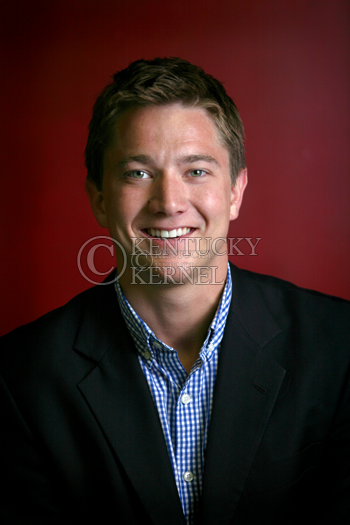 Two UK students represented the campus community at the nation's capital this week.
Student Government President Ryan Smith and public relations senior Katie Wilkerson traveled to Washington D.C. to lobby for the Collegiate Housing and Infrastructure Act, which aims to change a disparity in current tax laws with non-profit organizations, according to the Capital Fraternal Caucus website.
According to the website, the bill aims to allow tax-deductible contributions to not-for-profit student housing entities, such as fraternity and sorority houses, to be used for the same purpose that a college could use such contributions.
Smith, a Sigma Chi member, and Wilkerson, a Kappa Alpha Theta member, joined about 400 members of non-profit organizations from across the country, which included several representatives from each Greek organization along organizations' national staff and alumni.
"Fraternities or sororities, including non-profit organizations, cannot be given money to build homes on universities without taxes and losing their 501c(3) status," Smith said. "The university can use the money for anything, completely tax free."
Wilkerson said the current policy is unfair to those sororities or fraternities that own a house on university property.
"It's not really fair that there are some Greek houses that are owned by the university, and the university can use that money on them," Wilkerson said. "The Theta house is owned by Theta, and money can't be used for [improvements]."
The current law only allows those non-profit organizations receiving donations to use them for educational purposes, while the university can use donations on housing, recreation or anything else. Smith and Wilkerson said four fraternity or sorority houses do not have sprinkler systems, which they said cost an upward of $200,000, because the organizations cannot take donations and improve the facility on their own.
"There are a number of houses that need vital improvements," Smith said.
Smith said the bill originated from the Committee on Ways and Means and needs to be attached to a larger one to make progress.
"It has to originate in the Ways and Means Committee, needs to be attached to a larger vehicle, approaching almost 200 co-sponsors," Smith said. "There was actually significant progress, but we won't get to see the main part for a few weeks."
Wilkerson has confidence the bill will pass in the near future, especially after the progress made Tuesday night by the students who came to lobby.