Man claims injury by police horse during UK football game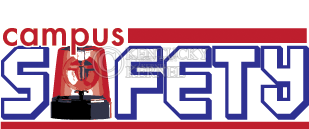 A man in town for a football game last fall was allegedly injured by the horse of a Lexington mounted police officer and is hoping to find witnesses to aid in his case.
While David Prather of Sevierville, Tenn., was tailgating at Commonwealth Stadium Saturday, Nov. 28, for the UK football game against Tennessee, he was knocked unconscious by a police horse while waiting in line for the restroom.
According to the police report, Officer H. Catt stated she was patrolling the area around the portable restrooms at Commonwealth Stadium on her horse, Panzar. Catt said fans were coming in quickly to the area and she could feel Panzar becoming agitated. As she attempted to move the horse out of the area, the band began playing and further agitated the horse.
As Panzar began to spin on his back feet, Catt told bystanders to back up. Panzar started to shake then lunged forward, Catt said in the report.
When the horse landed, Catt said she saw a person laying on the ground and she advised that Panzar's front hooves landed near his shoulder or back area. She was unsure if Panzar had struck the victim.
The victim gave his statement to an officer while on a stretcher at the UK Hospital emergency room. According to Prather's account, he was waiting in line at the restrooms when he noticed people scrambling and running out of the area. Before he could turn around he felt something from behind strike him in the right shoulder and rib area.
Prather said he had been hit hard enough to be knocked to the ground and he blacked out for a moment. The next thing Prather recalls was being told to lie still. The victim said he had been drinking that day and his preliminary breath test results were 0.069.
The victim's wife reported to their attorney, John Shelton, that one officer told her the horses were not trained for such high-stress situations and had told school officials this before it was planned to have them lead the band into the stadium.
Lexington Police did not get any witness statements and did not file a report on the incident until two months later. The only investigative report on the accident was a one-page report the victim gave the police while he was on a stretcher.
Prather suffered a shattered right scapula and is currently unable to use his right arm. He is searching for anyone who witnessed the accident, as he is still in need of serious surgeries.
Witnesses are asked to contact Shelton at 502-589-5600.