Petty parking situation needs improvement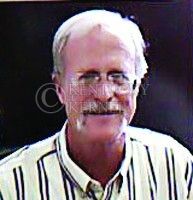 With our large campus, parking certainly needs to be regulated and appropriately funded for safety and fluidity.
That said, I could not agree more with Kathleen Russell's assessment of some of the enforcement of parking on campus in an April 8 Kernel article. Particularly resounding was her statement concerning the "frustration from a group over ongoing petty use of authority."
"Petty" is a key word. Last week I noted a metermaid ticketing a bicycle at the W.T. Young Library.
All the bike-rack slots were filled, i.e. students were doing what they should come to the university to do — study. Several bicycles were locked to the hand rails of the seldom, if ever, used benches adjacent to the bike racks.
The metermaid perused all the bicycles locked to the hand rails and proceeded to write a ticket to the only bike with a parking sticker on it.
Ironic that the only bike she could ticket was the one adhering to the university's request to license your bike.
As a 29-year employee of UK, I ride not only a bicycle, but also a motorcycle on campus. This current year, Parking and Transportation Services came up with the idea of replacing our cycle parking stickers with car hang tags in clear-plastic holders that we lock to our cycles or hang in our cars. This after 15 years of telling us to protect our hang tags so they could not be stolen.
A pair of wire snips or scissors can simply cut the tags off our bikes to be used by the thief or to sell on the black market.
Not one cyclist I know was asked for input on this policy. Why not let motorcycles park for free in designated green-line zones eliminating the exposed tag? They let us park our cycles for free anyway with a car tag.
Recently, I drove to work and hung the parking pass on my rearview mirror with the cable and lock provided for the motorcycle. When I got to the car after work, there was a ticket on it for "parking without a permit."
The permit was easily read by someone standing in front of the car. The cable and the lock were showing to indicate it was a legitimate tag. What more do these petty people want? Fortunately I was able to take a picture, and the ticket appeal was successful.
Last fall, I rode my motorcycle into a parking structure on a Monday where there has been designated motorcycle parking for years.
The newly repainted lines were yellow, but the sign on the wall said "motorcycle parking." When I came out from work, there was a ticket on the bike. Rather than fighting it, I sent the check in that night.
Several days later I rode the cycle into the structure to find about half the yellow lines painted over with green, and the motorcycle parking sign remaining. I took a chance and parked the cycle there. No ticket, and none since although half the yellow lines remain.
In the past, I have been ticketed for my car tire allegedly touching the painted line in a parking slot. It was not true, but I didn't have a camera to demonstrate that the tire was actually an eighth of an inch off the line, but the radial sidewall hung over the line in the air. Petty?
I've been ticketed in university vehicles for parking in UK construction areas when I had been specifically asked to come over to the property under construction to evaluate a situation. The vehicle didn't have a construction sticker on it. Illegal? Yes. Petty? Yes.
On two occasions, I have been ticketed for parking mid-evening in a loading dock zone while unloading equipment from home to the office so I could leave the office in the early morning for field work; this with back hatch open and flashers on. Illegal? Yes. Petty? Yes.
UK professes engagement of the public, but the public pays a handsome price to attend evening seminars at the Young Library in the south lot next to the library if spaces are available. PTS does not open the north lot until 7:30 p.m. when most public function are well underway. What kind of message are we sending the public?
I'm just one example of this petty harassment and sometimes seemingly nonrational thought from PTS, and many colleagues have had similar experiences.
I try to obey the parking regulations but sometimes have forgotten to hang the tag after a week's vacation off-campus. They forgive one a year; whew. However, why are the metermaids not educated enough and given some discretionary powers to use common sense?
Why doesn't PTS solicit input from those that are affected when they define a major problem at a particular location or potential change in policy?
The next thing you know, PTS will have all of us back into the parking spaces so they can read our hang tags without getting out of their trucks, thereby creating 1,000 fender benders and 30-minute waits to park to allow the less skillful to back into the slots — oops.
I shouldn't have brought that idea up. Trucks? Why aren't they walking or riding bicycles or electric carts to drastically reduce their enforcement costs?