UK art student wins state-wide competition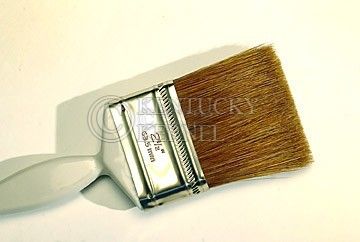 By Tilly Finley
The No. 1 art student in the state will showcase her works in Lexington through May 1.
Art studio junior Ming Hong became the 5th student to win first place honors at the University Open 2010 art competition held at SKO Gallery in downtown Lexington.
The University Open competition began in the spring of 2006 and has continued as a juried competition open to undergraduate art students from all over the state.
This year 160 works were entered and 42 were selected to be shown at the gallery by juror Becky Alley.
Alley is Exhibitions & Programs Director at the Lexington Art League, and new to Lexington. Alley served as director of University Galleries for almost four years at Murray State University.
"I selected pieces for the show based on technical skill as well as content," Alley said. "I think more than anything art should be about communicating ideas, so I am always most interested in work that seems thoughtful and compelling."
Alley was chosen to juror the competition by Nathan Zamarron, Community Arts Manager for LexArts Inc., who has organized the University Open since its start.
Zamarron was in charge of facilitating the call for artists, selecting the juror, communicating with the artists, installing the artwork and documenting the exhibit, he said.
"By displaying work from all of the colleges in Kentucky, we can begin to see a sense of identity of each school as well as identity of us as a region collectively," Zamarron said.
This year 11 schools across Kentucky were represented by 33 students. Twelve students from UK were represented this year, Zamarron said.
This year Hong's multimedia piece "Cut & Sewn" took the 1st place honors. Hong received her $500 cash prize and award at an opening ceremony held during Gallery Hop on April 16 at Lexington's Downtown Art Center.
"Hong's work was particularly interesting to me for a few reasons," Alley said. "I think her sensitive and delicate use of materials is exceptional, and I feel that the work is very emotionally stirring."
Benjamin Wither, chairman of the UK art department, said Hong's award reflects on the work the art students and faculty have been pursuing this year.
"Each year our students do so well both in the numbers that are juried into the show and the recognition through individual awards and this is an excellent measure not only of the quality of our students but also to the dedication and hard work of our faculty," Wither said.
Hong could not be reached, but her winning piece and others can be seen through May 1st at the SKO Gallery in the Downtown Arts Center. The exhibit is free to the public.