Student stay up all night to fight cancer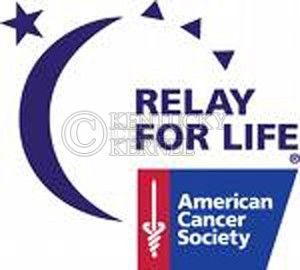 About 400 people will be camping and doing the limbo around Peiratt Field in the middle of the night on Friday to help find a cure for cancer.
Relay for Life will take place for the second consecutive year on UK's campus from 7 p.m. to 7 a.m.
During the event, individuals and teams camp out around the track with the goal of keeping at least one person walking around the track at all times.
Other events will include energy-drink pong, volleyball, flag football and relay games. Teams will sell food to help increase the fundraising dollars.
"It really is a nice way to feel as if you're putting your hand on cancer," said Michelle Spangler, a psychology senior and the event's activities chair. "Cancer is a big monster that touches everyone's life, and it's hard to feel like you can do anything about it."
Spangler has personal experience with dealing with the effects of the disease. She was diagnosed with brain cancer when she was 14 years old.
During the Relay for Life, Spangler and about five other cancer survivors will discuss their experiences.
"An event like this is really awesome because you get to see the support of your community," Spangler said.
Fundraising for the American Cancer Society will continue on campus even after the night of festivities.
Spangler said it is easy for UK students and staff to be involved. Anyone interested can come set up a booth and sell pizza or suggest another fundraising game.
Fundraising will continue until August, and the team that raises the most money will win an autographed UK basketball signed by the 2010 team.