PTS offers students a way home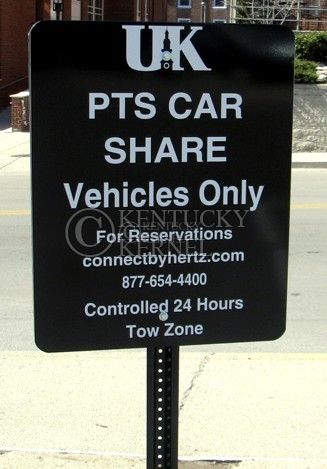 UK Parking and Transportation Services has offered students rides to the airport for academic breaks, but now the department will offer some students rides all the way to their hometowns.
Starting next semester, PTS will offer an alternative travel option for students and employees to numerous destinations at the start and end of Thanksgiving, winter semester and spring break, according to a PTS news release.
The service will serve 29 cities on eight routes.  PTS selected eight initial routes, which were based on historical geographical information that the UK Admissions and Registrar's Office provided, according to the news release.
The destinations and stops include Cleveland-northern Kentucky, Cincinnati, Dayton, Ohio and Columbus, Ohio; Chicago-Louisville and Indianapolis; Paducah, Ky.-Elizabethtown, Ky., Beaver Dam, Ky., and Madisonville, Ky.; Nashville, Tenn.-Bardstown, Ky., Elizabethtown, Ky., and Bowling Green, Ky.; Atlanta-London/Corbin, Ky., Knoxville, Tenn., and Chattanooga, Tenn.; Whitesburg, Ky.-London/Corbin, Ky., Manchester, Ky., and Hazard, Ky.; Pikeville, Ky.-Stanton, Ky., Salyersville, Ky., and Prestonsburg, Ky.; and Charleston, W.Va.-Morehead, Ky., and Ashland, Ky.
Those wishing to use the service can reserve a seat on one of the PTS Ride Home Express buses online, by telephone or in person. Prices range from $39 to $129, varying based on final destination. Tickets will be sold at the Student Center Ticket Office and will go on sale in September for the Thanksgiving routes.
The motor coaches may include restrooms, TVs and Wi-Fi, and each of the two motor coach companies has a toll-free phone number available 24/7 to answer questions and track the buses en route. For more information, visit www.uky.edu/Parking/transportation-ride