Former basketball player Turpin found dead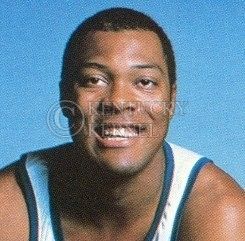 Lexington Police and Fayette County coroner Gary Ginn have confirmed that former UK basketball player Melvin Turpin, 49, committed suicide Thursday at his home in the Masterson Station subdivision in Lexington.
Turpin died of a self-inflicted gunshot wound, according to a news release from the Lexington-Fayette County Coroner's Office. Ginn said Turpin was found by a family friend.
Turpin, a Lexington native who attended Bryan Station High School, was working at UK Hospital as a security guard.
Turpin's sister, Margaret Burrus, said he had recently be diagnosed with diabetes and that keeping it under control was "rough."
Burrus also said Turpin's wife, Kerry, who was away Thursday receiving medical treatment, had heart problems and had undergone several surgeries.
Turpin played basketball at UK from 1981 to 1984 after transferring from a prep school in Virginia. He was part of a duo often referred to as the "Twin Towers" with former UK standout Sam Bowie. He is most remembered for his performance in Knoxville, Tenn., in January 1983 when he scored 42 points in the Cats' loss to the Volunteers.
Turpin was the sixth pick by the Washington Bullets in the 1984 NBA Draft — the same draft as Hakeem Olajuwon and Michael Jordan — but was immediately traded to the Cleveland Cavaliers. Turpin retired after a tough five seasons in the NBA.
UK Athletics Director Mitch Barnhart released the following statement: "We are deeply saddened by the passing of Melvin Turpin. Our hearts and prayers are with his family and friends as they mourn their loss. The University of Kentucky and the Big Blue Nation will forever remember Melvin and all his contributions to our basketball program."
Check back at 50.63.25.108 for more information as it becomes available.