Returning students look off-campus for housing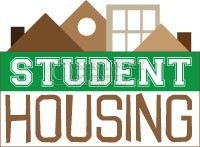 When rising sophomore Matthew Gilley applied for on-campus housing, he thought he would again enjoy the luxuries of an easy walk to class, ready-made meals and resident hall camaraderie.
Instead, he was placed on a waiting list and scrambled to find last-minute housing for the new school year.
"I applied before the deadline and even then I was wait-listed," Gilley said.
Gilley, a math and physics double major, eventually found housing at Newtown Crossing just weeks before classes began. While his story may seem unusual, many other returning students who wanted to live on-campus are faced with the same problem.
Because of a large freshman class, housing is scarce and freshmen are taking priority.
"Our goal is to improve retention," Associate Vice President of Auxiliary Services Ben Crutcher said. "It's very important to have freshmen on campus and have them feel part of the institution."
Of the 5,201 students assigned to residence halls, 3,783 were freshmen, while 808 were returning students. Roughly 1,200 returning students applied for on-campus housing, and 400 of them were wait-listed, Crutcher said.
"We notified the wait-listed students throughout the whole process," Crutcher said. "Many understood that freshmen need to live on campus and found housing elsewhere."
Because of understanding students, the waiting list dwindled, and housing was able to accommodate many of the students who chose to remain on it. Seventy-nine UK students are still waiting to get on-campus housing, but Crutcher thinks the university will have beds for the students by the end of the week.
"We'll have about 100 people who just won't show up," he said. "We'll be able to get students in."
Crutcher hopes housing problems will be alleviated in coming years. He said the housing department has $30 million to build new housing and anticipates the completion of new residence halls by August 2012.
"We're anxious to get the new housing," he said. "That's 350-400 new beds we'll have for students."
Until the new housing is complete, Crutcher would like to see better communication between housing and students. He said that students will be notified much earlier regarding on-campus living. The earlier communication will allow students to look off-campus and see what's available, Crutcher said.
To assist students in the transition to off-campus living, the university created Off-Campus Student Services. A product of a Lexington housing task force, the service launched in mid-July and helps students find housing, deal with landlords and develop as good citizens.
"The university is only going to house 25 percent of students," said Off-Campus Student Services director Tony Blanton. "Everyone else will be in the community."
While on-campus housing may be scarce, off-campus is abundant now, Blanton said. With the new service, students' off-campus options are easy to navigate. The service's website has a housing locator that allows students to sift through several locations around Lexington.
"It's a one-stop-shop for students living off-campus," Blanton said. "It's a very valuable resource."
Although only a month old, the service's site has seen more than 1,200 unique page visits, Blanton said.
The new program may have attracted many visitors to its website, but Gilley did not know of the service and made his housing decision on his own. Despite the wait-list drama and the surprising move off-campus, he's glad to be where he is.
"I got really lucky," Gilley said. "It's nicer than any college student should live."