UK Basketball Summer Recap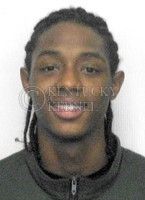 Just because it's the offseason doesn't mean important things haven't happened for UK's basketball program. Here's a roundup of what you need to know as the Cats gear up for their second season under UK head coach John Calipari.
Canada Trip
UK played a three-game exhibition series in Canada Aug. 15-17. UK won all three games handily, beating Windsor 95-62 in the first game, Western Ontario 96-68, and Windsor again 104-75 in the third game.
The freshman-oriented Cats were able to get a head start on their development with the early exhibitions against low-risk opponents, and Calipari said it provided him an early opportunity to see his team in action.
For the young players, it was a chance to get on-court experience with the dribble-drive motion offense, which Calipari expects to employ more often than last year. Big men Enes Kanter, who has yet to be cleared to play by the NCAA, and Eloy Vargas, who is finishing up junior college classes, were unable to make the trip, and the Cats used a smaller lineup that stressed the dribble-drive.
Junior Darius Miller, who is expected to assume a larger leadership role, averaged 20.7 points, 6.3 rebounds per game and shot 9-for-15 from three-point distance.
Freshman Brandon Knight, who Calipari said was nervous and "wanted to go throw up" before the game, averaged 24.3 points, 8.3 assists and 1.7 turnovers per game.
Freshman Terrence Jones was diagnosed with a stress rib fracture while on the trip that will likely sideline him until mid-September, when individual workouts begin. He scored four points and grabbed two rebounds before being removed in the first half.
*For more coverage of the Canada trip, check out Blue Nation Blog's coverage here
Anthony Davis Commits
Class of 2011 Top-10 recruit Anthony Davis committed to UK August 13.
Davis, a 6-foot-9 power forward from Chicago, is ranked No. 1 in the Class of 2011 in Scout.com's new rankings. He shot up the recruiting charts over the past year, as he grew six inches over that time span and developed into a versatile big man with a guard's skill set.
Anthony Davis, Sr. told Chicagohoops.com, "I am glad the process is finally over. It was a bit overwhelming at times, but Kentucky was the right fit for Anthony athletically, academically and socially."
He is the third UK commit from the Class of 2011, joining top-ranked point guard Marquis Teague and top-ranked small forward Michael Gilchrist.
"It will be nice (playing with Gilchrist and Teague)," Davis told ESPN. "They are very talented and unselfish players, who are about winning, like me."
*For a more comprehensive recruiting recap, check out BNB coverage here.
Dodson's status uncertain
Junior forward Darnell Dodson will likely not play for UK in 2010.
"I do want to let you all know that junior Darnell Dodson will not be playing for UK this season," Calipari said Aug. 1 on his Facebook page. "If Darnell, who is academically eligible, decides to return, he could practice with the team if he meets our standards."
During the Canada trip, the possibility that Dodson could rejoin the team emerged. While Calipari said he had not spoken directly to Dodson, he said Dodson would not be playing.
"Darnell may be back. But he won't be playing. And I don't know if he'll even be practicing."
Dodson averaged 6.0 points in 14.5 minutes per game last year.