New research director aims for unity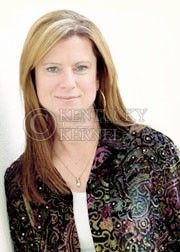 UK has chosen a new director of the Undergraduate Research Office, and she aims to bring all areas of research — not just scientific — together.
Dr. Diane Snow, anatomy and neurobiology professor and endowed chair with the Spinal Cord and Brain Injury Research Center at UK, will begin her new role Nov. 1.
Snow said her new job will include coordinating all the undergraduate research projects campus-wide. She said Michael D. Mullen, associate provost for Undergraduate Education, contacted her to fill the position.
The Kernel could not reach Mullen for comment in time for print.
Snow said she aims to make the research department run smoother and more predictable, and she aims to get more faculty involved.
"I want to bring together everybody on campus who has an interest in undergraduate research, [and] try to make it a more cohesive endeavor," she said.
Snow earned her PhD in neuroscience from Case Western Reserve University, in Cleveland, Ohio, and her research focuses on the role of extracellular matrix molecules in neuronal growth cone guidance, according to the Beckman Scholars website.
"The first job I intend to do is to find meetings across campus to discover what undergraduate research means to each area," Snow said. "Most undergraduate research has been focused on science and education. I think we need to give research opportunities to all."
The previous director of the Undergraduate Research Office, Robert S. Tannenbaum, was placed on administrative leave last spring after he was charged with four counts of incest, according to previous Kernel articles.