Two armed robberies happen early Tuesday morning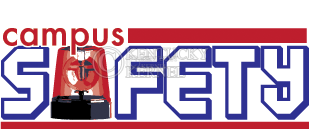 UK Police and Lexington Police were notified of two armed robberies early Tuesday morning, one at 447 Pennsylvania Ave. and one at the corner of Columbia Avenue and Oldham Court.
According to a UK Alert e-mail sent out at about 4 a.m., the robberies occurred at 2:46 a.m. and 2:47 a.m.
"It is implied the suspect is responsible for both robberies, and was described to police as a black male, about 5'11, wearing a bandana with a corn row hairstyle. He was said to be wearing a gray hooded sweatshirt with shorts and high white socks with black Chuck Taylor shoes," according to the UK Alert e-mail.
The suspect was last seen headed toward the William T. Young Library, according to the UK Alert e-mail.
UK Alert phone calls were sent around 3 a.m., for those registered to receive them. Two other UK Alert e-mails notifying students of the two armed robberies and their locations were sent out at about 3 a.m. and 4 a.m.
Check back with the Kernel for more updates.