Robberies plague campus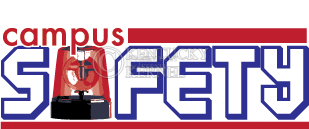 By Garret Wymer
Yet another robbery took place on UK's campus Thursday afternoon, less than 24 hours after a robbery occurred in the Blue Lot of Commonwealth Stadium.
In response, UK Police will be ramping up efforts to halt the stream of crimes.
At about 1:15 p.m. Thursday, two white males followed a female student into Building F of Cooperstown Apartments on Woodland Avenue and demanded her money, UK Police said.
The suspects did not appear to be carrying a weapon.
That confrontation followed an attempted robbery at about 9:12 p.m. on Wednesday in the south end of K lot.  An e-mail on Wednesday night from the UK Office of Emergency Management said the victim escaped after kicking the suspect in the face.
But these two incidents are only part of a recent flood of robberies on UK's campus.
In a news conference Thursday night, UK Police Chief Joe Monroe announced the formation of a joint operation task force with the Lexington Police Department to combat this rising problem.
"This task force will be made up of UK police officers and Lexington police officers, both uniform and plain clothes," Monroe said.
Also in response to the robberies, UK and Lexington police will be doubling the number of bike, foot and mobile patrols in and around campus.
"We're doing everything possible to make sure that these crimes stop," Monroe said.
Thursday's incident was the fourth robbery in a span of three days at UK, which just two years ago was named by Reader's Digest as the country's fourth safest college campus.
The wave of robberies began Sept. 14, when a male student was robbed at 2:46 a.m. at the corner of Rose Street and Funkhouser Drive.
Since then, the levees have broken.
Before the attempts on Wednesday and Thursday, two robberies happened within minutes of each other early Tuesday morning.  These are the only two that Monroe believes to be connected in any way, he said.
One occurred on Pennsylvania Avenue behind W. T. Young Library.  The other was at the corner of Oldham Court and Columbia Avenue, not far from the site of Thursday's reported robbery.
The five robberies mean UK has already seen as many robberies in the last two weeks as occurred during the entire 2009-10 school year.
The recent rash of robberies is troubling both police and students. UK Police is collaborating with Student Government to hold a forum at which students, faculty and staff can voice their concerns. The time and date of the forum should be announced by Friday, Monroe said.
"All of the victims have been isolated and alone," Monroe said.  "That's one of the safety precautions we always recommend — that you don't walk alone, that you don't put yourself in a situation where you're going to be by yourself."
But Monroe's safety suggestions are not just directed toward women — in fact, in all the instances except for the robbery on Thursday, all the victims have been males.
"UK is a safe campus," said Max Stefka, UK Student Government deputy chief of staff. "We are confident in that."
Student Government has numerous initiatives to help keep students safe, Stefka said.
He encouraged students to use SAFECATS escorts when walking alone across campus late at night. Starting in October, UK Parking and Transportation will offer an on-demand bus service, according to a news release.
Joined Thursday night by several members of Lexington Police, Monroe emphasized that he and his task force — as well as a team of detectives — will work together to stop the robberies.
"Safety is our top priority on campus," Monroe said. "These types of crimes are not going to be tolerated."