Clinton to endorse Conway at UK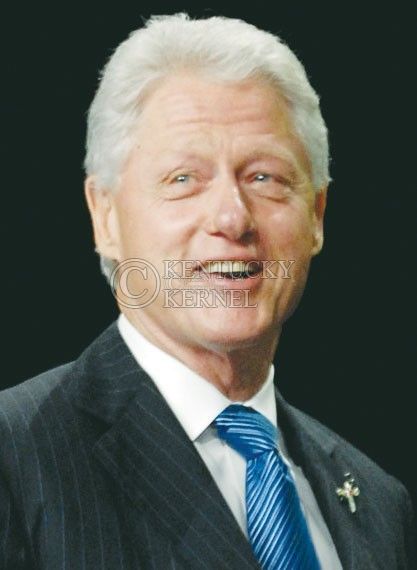 By Brian Shlonsky
Former President Bill Clinton will visit UK Monday to promote Democratic US Senate nominee Jack Conway.
Clinton's visit is organized by Cats for Conway, a UK student organization.
Economics and business management senior Tim Pearce, co-chair of CATS for Conway, said Conway's campaign headquarters contacted the organization after deciding to hold a rally on UK's campus.
"Young people were crucial in the 2008 (presidential) election, and it's important to make sure everyone our age is paying attention to this election," Pearce said.
In a news release, Conway said he was honored to have Clinton speaking on behalf of his campaign.
"We share a passion for protecting Kentucky families and a belief that America's best days are ahead of us," Conway said in the news release.
"It's kind of a rallying cry," Pearce said. "It says a lot about the strength and viability of Conway as a candidate, the fact that a former president would come down to speak and promote."
On the eve of the 1996 presidential election, Clinton spoke at a rally in the same location he will speak at on Monday, appearing with then-UK basketball coach Rick Pitino.
Pearce and other Conway supporters hope that Clinton's appearance, which will be in front of the Administration Building, will have the same effect for Conway that his last visit did for his own campaign.
"Many people credit that event with giving Clinton the Kentucky vote in the '96 election," Pearce said.
The general election will take place on Nov. 2, with Conway running against Republican nominee Rand Paul.
The rally will be at 11 a.m.