UK to sign licensing agreement with Adobe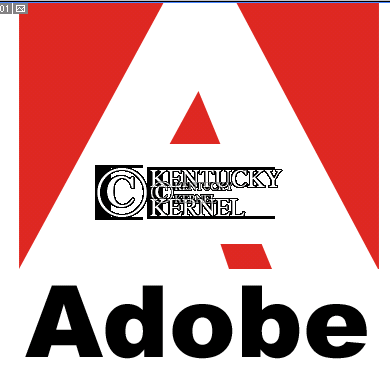 By Taylor Riley
The University of Kentucky will sign a Higher Education Agreement to license selected Adobe desktop software by Nov. 15.
All faculty and staff will be authorized to use the latest versions of Adobe software such as Acrobat 9 Pro, Photoshop Elements and Curriculum and Certification Resources. The University will now fund the upgrades of these products and UK departments no longer need to purchase software licenses.
The signing of the Adobe Campus Agreement will benefit the university faculty and staff allowing them to use the software from both departmental computers and home computers for work-related purposes. Adobe is already highly used in several colleges such as the College of Design, Communications and Fine Arts Colleges.
"These programs will benefit work flow, sustainability and from a compliance standpoint," Penny Cox, IT associate vice president said.  "Previously, departments would have to make a group purchase and now there will be one record and will reduce administration costs."
All departments can download the products on Nov. 22 by going to https://download.uky.edu, a centralized server that will manage distribution of the software straight to the desktop. Student labs and public library computers will also receive access to the products.
"The real benefit is support for faculty to have the latest technology for their students," Cox said.
The UK IT Customer Service Center will be holding an additional information meeting about the licensing agreement on Monday, Nov. 15, from 9 a.m. to 10:30 a.m. in the William T. Young auditorium.
Technology support personnel will be available at the meeting and also online at http://www.uky.edu/it/customerservice/ for anyone needing information and/or help with the new software.