UK beats Portland 79-48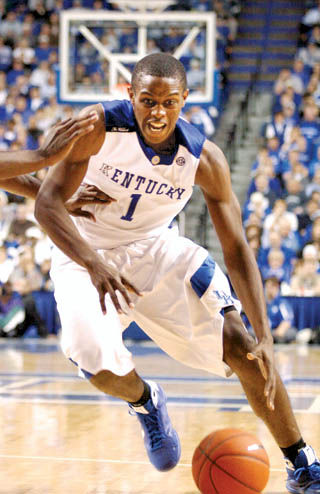 UK's second game of the season was billed as a homecoming. A pit stop on the way to Maui.
More than anything else, it was a rout.
UK (2-0) jumped out to a 15-0 lead over Portland (3-1) at the start of the game on the way to a 79-48 victory.
Freshman Brandon Knight led all scorers with 21 points, and three other Cats scored over double digits.
Freshman Terrence Jones, a native of Portland, Ore., started the game off by winning the tip for UK and then scoring on a spin move and jumper. He didn't score the rest of the first half, but he finished with 12 points and 5 rebounds.
Junior Darius Miller recorded 15 points, five rebounds, four assists, and career highs of four blocks and five steals. Freshman Doron Lamb scored 13 points coming off the bench.
Portland guard Jared Stohl, who is one of the nation's best 3-point shooters and makes more than 50 percent of his 3-point shots this year, made 1-of-7 3-point shots. He scored nine points.
UK made 55 percent of its field goals for the game and made 8-of-18 3-pointers.