Noted official offers leadership advice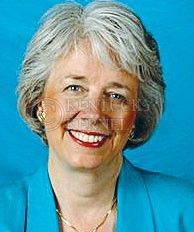 Washington, D.C., magazine's 2009 "Public Official of the Year" will speak on leadership in public policy Wednesday night.
Crit Luallen, Kentucky auditor of Public Accounts, will be in the West End Board Room on the 18th floor of the Patterson Office Tower at 6:30 p.m. She will speak about her career in public policy and what it takes to be a successful and responsible leader.
This speech is hosted by the Martin School of Public Policy and Administration and marks the beginning of a speech series called "Leaders in Public Policy."
Martin School director William Hoyt said the school wants the series to show students how schooling will pay off and give a better understanding of what it means to work in public or non-profit agencies.
Hoyt said Luallen will discuss the responsibilities of leadership other than just following rules.
He wants students to, "get a flavor of public policy," and believes Luallen is just the person to provide it.
"No question that she's respected. She's a dynamic speaker and interesting and sincere. We are aware of her and what she's doing for Kentucky," Hoyt said.
Luallen has worked as Kentucky's secretary of the Governor's Executive Cabinet, State Budget Director, Secretary of the Finance and Administration Cabinet, Commissioner of the Kentucky Department of the Arts and Special Assistant to the Governor.
In 2001, she was awarded the National Excellence in Leadership Award by Women in Executives in State Government.
In Luallen's work as Kentucky Auditor of Public Accounts, she has uncovered government fraud and questionable expenditures, and she has found ways to make government more efficient.
D'Arcy Robb, a student in the Martin School's Masters of Public Administration program, said she is not too familiar with Kentucky but has already heard of Luallen.
"People's ears perk up when they hear her name," Robb said. "She is a great, dynamic example of how one person can make a positive change."
The speech is open to all students and will have a question and answer portion.
Hoyt said he believes everyone should be aware of important public policies and hopes to open students' eyes to the possibility of working in the public or non-profit industries.
In the Martin School's effort to expand professional development, Luallen will provide the professional advice students might not otherwise hear, Hoyt said.