Students, SG await Winter Break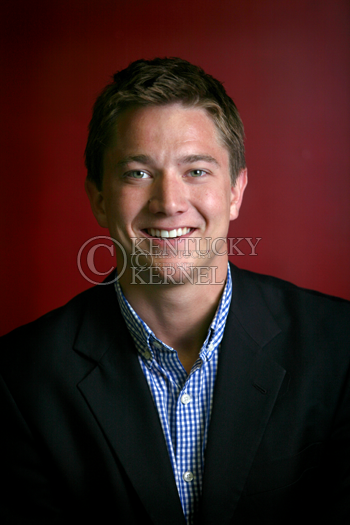 Column by Ryan Smith. E-mail [email protected]
After a semester of hard work, tons of studying and weekend breaks with friends, the Winter Break is finally almost here. I hope you make that final push this last week and finish up Finals Week and the semester strong. It's hard to believe time has gone by so quickly this semester but I'm sure you're feeling the same way and looking forward to spending a few weeks at home.
Obviously, this Winter Break means something different to everyone. To freshmen, it could be a sense of gratification and pride as you successfully made it through your first college semester. We expect many more from you (we'll try to keep it within four years or so), so be sure to celebrate your work this break, but try to return with the same drive once we come back in January. The best advice I ever got as a freshman was to work as hard as I can to get a good GPA the first year because it's a lot easier keeping it there than trying to bring it up.
To seniors, it could be summoning motivation and conquering the temptation of the "senior slide" or experiencing the nostalgia that your time here at the University of Kentucky is nearly up.
Soak up the last semester as much as you can and try not to have any regrets.
For all of the rest of you it could be awaiting the results of Enes Kanter's appeal. FreeEnes, enough said.
No matter what your situation may be, as we all get excited to finally have a few weeks to take a deep breath and relax, it's also important to look back on this past semester and reflect on what we have learned.
The holiday season is always a helpful reminder of how blessed we are in this world. Student Government — and our campus for that matter — would not be able to function without the help of each of the hard working, supportive student organizations that provide each of us with some fantastic opportunities and events. I'd like to thank Sarah Ausmus and the entire SAB team for their extreme dedication to UK this past semester. From great concerts to the $1 Cheap Seats movie nights, they do a great job and we're lucky to have their team working to put on such fantastic events around campus.
Still, we'd like to extend a special thank you to all of the staff members who have helped us carry out our goals throughout the semester. From Lynn Fresca and Todd Cox, who make our day to day lives that much brighter, to Chris Thuringer and Rhonda Strouse, who are there for us should we ever need anything, we cannot begin to thank you all enough for all you do.
This break, however, is also about looking to the future and excitement of a new year. Although we too will slow down to celebrate the accomplishments we have made so far this year, we are excited to take on 2011 full steam.
The Cats Cruiser program will officially debut during the first week of the spring semester, Jan. 13. Our mission with the late night driving initiative is to provide a means of safe transportation to any and all students on and around UK's campus during times of higher risk. The cruiser routes have been fixed and will consist of four fixed routes operated by LexTran Services. These routes will run Thursday-Saturday nights from 9 p.m. until 3 a.m. each night. The service is free for all UK students with an I.D., while non-students may ride for the usual $1 LexTran fee. The buses will run continuously throughout the night, stopping every 20-30 minutes at specified pick-up and drop-off stops. For more information or to see a map of the routes that will be employed, visit www.uksga.org/catscruiser.
It is always important to me to ensure that you are up-to-date on all that I am working on, and one issue that I especially took to heart was the process by which students may address the Board of Trustees, should there be any controversial issues that arise, such as the Wildcat Coal Lodge last year. I wanted to streamline and revise the outdated process. Working alongside board members Ernie Yanerella and Robynn Pease last year, and with Joe Peak and Shelia Brothers this year, we have continued to work on a new proposal and are in the last few stages of submitting a new and updated policy to streamline the process of approaching the board. It is my hope that our work will make such a process much more transparent.
I'd like to wish you all the best of luck on finals and hope you have a great holiday season at home with family and friends. See you in the new year!