Don't Ask, Don't Tell: where we stand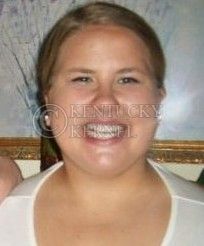 Column by Annie Hughes. E-mail [email protected].
On Dec. 18, 2010, when most students were cheering over their victory in the war against finals, another victory was had: the repeal of Don't Ask, Don't Tell.
The bill, which barred gays and lesbians from serving openly in the military, and which had resulted in more than 13,500 discharges from the armed services, ended when the Senate sent the bill to President Obama's desk.
For the first time in 17 years,  people's ability to serve their country in times of war and peace is no longer contingent upon their fitting a particular sexual creed.
The policy will not go into effect until a certification and 60-day grace period occurs.
I can't help but wonder the feeling experienced in that moment for all gay or lesbian people, and their supporters, who had dreamed of a day when their partners were not dissected as a means of their ability to serve with their fellow patriots.
My friend, Emily King, a veteran, provided me with insight into what it felt like for supporters that day.
King said, "For the second time in my adult life, a political victory has brought me to tears. To all the gay men and women I have ever served with, it was my honor to serve along side you and I'm sorry it took us as a nation so long to honor your service."
Despite my tendency to base my actions in the leftist agenda, I find it incredibly hard to believe that the good cannot be seen in this repeal in any political realm.
In the service, I assume, very few moments dictate who you will be after a particular moment; a survivor who fought for his country, a hero with an undeniable amount of self sacrifice or a soldier whose only desire upon adulthood was to defend the nation that provided him the opportunity to form his own ideas.
What would not be important in that moment? Who, and how, that soldier loves.
To all the citizens out there who couldn't fulfill their dreams due to their sexual orientation, it's your time.
To all soldiers who was discharged because they had the courage to stand for who they are, we can now properly say thank you on behalf of your country, and on behalf of all citizens to come.