Nostalgia in the summer months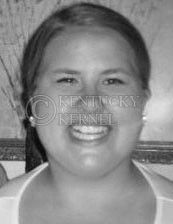 By Annie Hughes
Hello Kernel Readers. It's been so long. Between the sweet afterglow of finals being finished and pools being opened, I have missed talking about all the various topics. However, recently I have been all about the nostalgia.
Between looking through old photos and scrolling through cringe-worthy posts from myself as a freshman in college using Facebook for the first time, I may as well bust out the Sarah McLachlan and sit thoughtfully in my living room sipping a glass of wine. I have come to terms with the fact that I will be a senior this year (pending a possible victory lap, if things go the way they are currently) and realizing how fast your college experience can go has really hit me hard.
But this is opinions and I will save my tearful, heartfelt reminiscence about simpler times, and when I was young and didn't have a care for anything having to do with responsibility. Instead I offer a proposition. Whether you are an incoming freshman or a senior hanging around for one last summer in Lexington, take the time to reflect on your life as it is now.
While it sounds dramatic, believe me when I say that remembering all the good times, and even the bad ones, is an excellent way of understanding the position you sit in currently. College is about growth on a whole other level, and to fully understand and enjoy that, we need to be able to understand how we got to where we are, and where were going.
So bust out the old pictures, read the notes you passed in High School, and maybe check out the old MySpace account if you were brave enough to keep it. After all, you're only young once.