Pardon the Interlude: Band Jam provides local talent, summer feel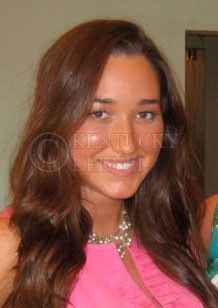 The crisp fall air might seem a tad disheartening since it seems like only a short time ago your skin was getting toasted by the warm rays of the sun, while your ears were getting serenaded by the sweet sound of summertime festivals. Feet were stained from the countless hours of careless dancing in the packed lawns and pockets were emptied from the various concert shirts and home brewed beverages purchased.
Luckily, that nostalgic feeling of bliss and endless entertainment doesn't have to be a distant memory. Band Jam, sponsored by Alpha Gamma Delta, hopes to entertain with enjoyable local tunes, raise money for a great charity and provide finger-licking good food.
What's not to like?
"Band Jam is an inexpensive way to have a blast, meet new Greek and non-Greek friends and enjoy music, all for a good cause," said Katelyn Brown, Alpha Gamma Delta sophomore.
Band Jam's stage will feature local progressive rock band Intersecting Horizons. Their sound is tough, but not overwhelming, and stays refreshing with a constant punk drum beat. Their song "Unmasked Dreams" adequately captures the band's sound and stylish edge without bombarding the unacquainted progressive listener's ear. Guitarist and lead vocalist Michael Tyree's voice keeps relatively light, which works well in complementing the overall grittiness of the band's sound.
Back End of Tomorrow, a Louisville band, will also make an appearance Thursday evening. Female lead vocalist Holly Abbott's voice has a slight robust quality that brings a new sound to covers that the band usually opts to perform. The band plays covers ranging from Creedence Clearwater Revival to The Veronicas.
The $5 event includes admission, Raising Canes chicken and a rather amusing lip-syncing competition between Greek organizations during the act breaks.
"Every cent raised will go to the Alpha Gamma Delta Foundation, which raises money for juvenile diabetes research and education," said Megan Dodge, Alpha Gamma Delta Philanthropy coordinator. "People should come out to enjoy great music, great food and fun with friends"
Sure, Band Jam isn't exactly on the same scale as those summer festivals that you requested off work for, saying that it was your cousins wedding when in reality, the thought of missing your favorite band brought immediate cold sweats and nervous thoughts of projectile vomiting. However, just sitting back on a cozy blanket, basking in new music with old friends, some flannel on your body and a Canes chicken finger in your grip doesn't sound too shabby either.