Pardon the Interlude: Fleet Foxes' "Mykonos" lights up the stage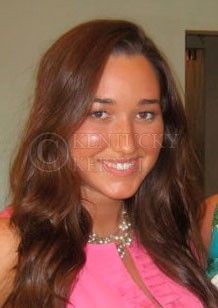 For those of you who read my article last week, those besides my mother and friends whom I relentlessly nag to read my column, you're aware that I wrote about Fleet Foxes. And for those of you who don't know me as well as they do, you should probably know this: It's nearly impossible for me to express my feelings for music in the absurd 300-word count column that I'm confined to write within. Hence the reason I decided to write a second article about that same band I saw last week.
The Louisville Palace was the perfect venue to host Fleet Foxes because of its intimate feel. A backdrop of falling snow would occasionally change from song to song by form of geometric shapes that strikingly resembled the iTunes visualizer. The band humbly took the stage and filled the room with the tenderly approached voice of Robin Pecknold. The rest of the band followed along instinctively, like they were woodland creatures venturing through their forest, making magical music with enchanting harmonies and dreamy mandolin riffs along the way.
Highlighting the show was their song, "Mykonos." The dim lights flickered a simple silhouette over them. The steady beat of "Mykonos" was easily carried by backup vocals. To an oblivious onlooker, it was just another song by just another band. To a fan, it was the perfect storm.
The constant rhythm of "Mykonos" became stripped, leaving only voices and a rippled guitar to match. Nothing was overdone. And then as suddenly as the song descended into a peaceful calm, it ripened into this robustly colorful celebration of tambourines and drums.
A red glow of the lights lit up Pecknold's flannel and face.
For the first time ever, it was clear what Fleet Foxes looked like, and beautifully clear what Fleet Foxes sounded like.
"Pardon the Interlude" is a weekly music column written by Alexandria Sardam, a broadcast journalism senior. Email her at [email protected]