True Life: I'm a UK marching band member on football game day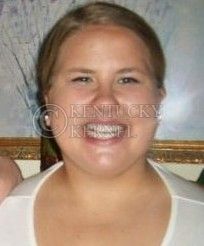 Oh game day. How you excite the college masses. With your infinite opportunity for drunken shenanigans and excessive amateur football, you never cease to run out of relevance.
And we all enjoy the atmosphere. The music pumping through the speakers, the video boards showing expertly cut videos set to pulse-pounding music and the look of eternal hope on the faces of fans. It all comes together to make something truly unique for the students.
And that is why, in my first article about the oh-so wonderful activities of a UK student, I will write of the glorious and irreverent contributors of this atmosphere known as: the marching band.
The marching band, albeit one in the SEC, is a rare beast often recognized only by its boisterous sound and that one obscure reference made in an American Pie movie. And yet it is made up of so much more.
Around 200-plus students make up this organization, so it can be reasoned that it is more than just those big round things (power-phones) and those small wand things (piccolos).
While a class, the band is an extracurricular organization that has existed at UK for some time and is an important part of what many students associate with the university. And on game day, the band becomes even more important in what the university presents.
Being the committed reporter I am, I have decided to document what goes into being a band member on game day. It was hard and arduous, but I prevailed. I'm just kidding, I'm in band, so it was relatively easy.
Here we go:
7 a.m.: Zombie-like creatures stumble onto Shively field, grabbing doughnuts and juice like they just rolled out of the Mojave Desert. But despite the ungodly hour, there are still a few true fans that already have their paw prints painted on and lucky underwear/sunglasses/tube socks in place (I'm looking at you, Nancy Pickle).
7:30 a.m.: Practice begins with a few choice words about the opposing team (usually something that would make anyone from your mother to your fourth cousin blush) and then a run-through of the pregame and the current show.
9:30 a.m.: Sweating in uncomfortable places and feet tingling, band members separate the river of tailgaters like the second coming of Moses; and after politely declining the many offers of Natural Light and bean dip, the band carries instruments, uniforms, flags and bags over to BCTC where they set up a naval-like compound.
10 to 11:15ish a.m.: After a meal provided by Kappa Kappa Si and Tau Beta Sigma, miniature bands designated with their letter,"C," "A," "T" or "S," travel around entertaining the important folk who want the feeling of a rap mogul, if only by having a miniature marching band (I'm looking at you, President Capioluto).
Once everyone has joined back together in the BCTC auditorium, the sections write their prospective scores on the board (anywhere from "21-7" to "Dear god have mercy") and, after belting out "My Old Kentucky Home," head out to entertain the masses.
11:30 a.m.: The band gathers to march around the stadium and play for those who either are too drunk to make it into the stadium, those who haven't made it into the stadium yet or those who are too afraid to go in for fear of having to watch the game.
On a personal note, I would just like to take a moment and thank those who do watch us during this time. You guys are what make it exciting.
To the people who dart through the band and attempt to play their own game of Frogger with the Color Guard section, I encourage you to think twice about this in the future. I hear flags can be painful when applied at 20 mph to the shoulder.
11:45 a.m.: The band goes into the stadium for pregame. After two-hour practices, three days a week, this is really what makes marching band worth it.
The feeling of high-kneeing it onto a field in front of tens of thousands of fans and playing/spinning is like no other. Especially when you see your face on the new gigantic screens — holy ego boost, Batman.
As the game begins, the band never sits or relaxes. From kickoff to the singing of "My Old Kentucky Home," the band is on their feet and playing the music that keeps people occupied when the playing on the field is bringing them to tears.
So the next time you are in Commonwealth Stadium, it's halftime and your stomach is demanding nachos, hang around and watch the marching band put on an awesome show. In no time, you'll find yourself tapping your feet to the beat of "Party Rock Anthem" or clapping along with the songs of Styx.
After all, with this season on track to be less than splendid, you have to find your entertainment somewhere.