Common Thread: Black Midnight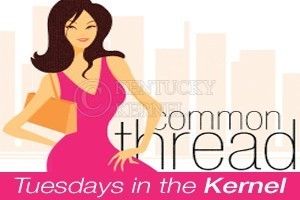 By Shelisa Melendez
In hopes of getting customers to spend more money, many retailers are stepping outside of their comfort zone to draw in more shoppers.
According to The National Retail Federation, a jawdropping 152 million people will shop this year during the three-day holiday weekend.
And to make things just a little more crazy, a handful of major retailers have caught on to the late night rush.
Gone are the days when you had time to enjoy your Thanksgiving meal, sleep for a few hours and prepare for the Black Friday madness. No, no, no. Black Friday is now referred to as Black Midnight. No longer does the early bird catch the worm — more like the turkey-filled, sleep-deprived bird.
Many retailers have fallen subject to the economy and are desperately seeking to maximize their dollars beginning at the strike of 12 a.m. Although stores such as Target, Macy's, Kohl's and Best Buy are opening at midnight, retailer J.C. Penney has decided to open its doors at its usual Black Friday hour of 4 a.m.
Some Gap, Banana Republic and Old Navy stores will also participate in Black Midnight, and according to a Huffington Post article, Old Navy is even giving away a "free" Kodak EasyShare Waterproof Digital Camera bundle — valued at more than $100 — with a $40 purchase.
But welcoming customers at midnight isn't ideal for Toys "R" Us and Walmart. Toys "R" Us is opening at 9 p.m. on Thanksgiving evening and Wal-Mart has many different special in-store events beginning at 10 p.m. on Thanksgiving as well.
"Retailers want to do whatever they can to make sure what consumers spend is spent with them," Kurt Salmon retail strategist Megan Donadio said in a Huffington Post article.
I don't so much feel bad for the crazy Black Midnight participants (myself included), but the poor employees that have to rush their holiday feast with loved ones to work a glorified "sale."
"They want to get the best deal, get the most merchandise at the best price, to take advantage of that frenzy. So they are going to get up earlier, stay up late or do whatever it takes," Janet Hoffman, managing director of Accenture's retail practice, said in a Huffington Post article.
Don't get me wrong, I understand retailers have to survive in the struggling economy like any other business, but at what cost?
*Check local store locations for accurate store opening times, as they vary by location.