CANCELED: Rand Paul to discuss 1st year in Senate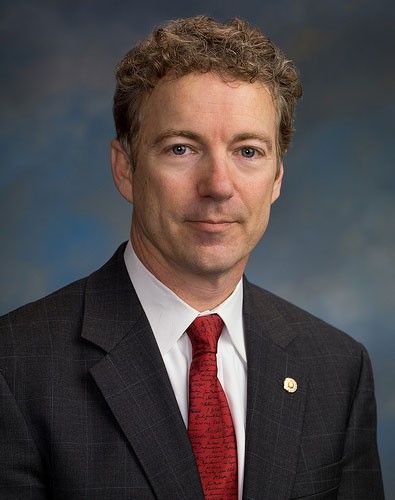 UPDATE: THIS EVENT WAS CANCELED DUE TO POSSIBLE SEVERE WEATHER CONFLICTS. NO INFORMATION YET ON IF IT WILL BE RESCHEDULE.
Students have the opportunity to hear Sen. Rand Paul speak about his past year as a U.S. senator on Friday.
His speech, titled "A Year in the Senate: Discussion and Reflections," will begin at 4 p.m. on March 2 in room 106 of the White Hall Classroom Building.
Paul will discuss his lessons learned from the legislation process.
Paul is son of Texas Rep. Ron Paul and was elected to the senate in 2010. He is the first U.S. senator to have served beside a parent in the House of Representatives.
Economics professors William Hoyt and John Garen are responsible for organizing Paul's visit to UK.
The speech is part of the Leaders and Public Policy series, which is sponsored by the Martin School of Public Policy and Administration.
"We encourage students to come," Hoyt said. "We think Sen. Paul has had a lot of interest in coming."
Hoyt said students should come because what goes on in the Senate will one day have a big impact on students' lives.
Paul is caught right in the middle of a debate and it will be interesting to hear his insights on how his experience has been with that, Garen said.
"Rand Paul is an important figure," Garen said. "I think it will be very informative for people to hear."
The event is free and open to the public.