Pardon the Interlude: A tribute to Whitney Houston's life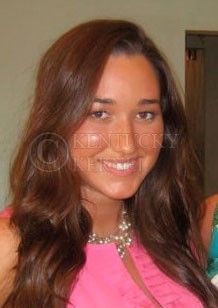 Whitney Houston, 48, died Saturday.
Long before Houston's voice went platinum, she was a proud junior choir member of her quaint New Jersey church.
She and her mother later went on to perform at various nightclubs in New York City. It wasn't long until Clive Davis discovered her.
Little did she know this was just the start of a very successful and promising career.
Houston won awards from Emmys to American Music Awards, receiving a grand total of 415 career awards in her lifetime.
She also dabbled in acting, with her first role in the movie "The Bodyguard," modeling and producing.
She was a true renaissance woman who helped pave the way for many African-American female artists.
Houston's strength didn't resonate alone in her voice. It was also in her attitude and spirit.
Houston's career was non-stop and highly demanding. Missing performances, getting fired from acts and weight loss were soon attributed to drug abuse.
Rumors swirled around her and her husband of the time, Bobby Brown.
After all the ups and downs of their relationship, Houston and Brown called it quits in September 2006.
But this didn't keep the diva down.
In October 2007, Arista Records released a compilation disk, "The Ultimate Collection."
She continued on with recording, public appearances and a few TV interviews that caused lots of chatter.
No matter what she was doing, Houston was always talked about.
On Sunday, Houston was scheduled to attend Davis's pre-Grammy party.
Her vivacious presence, anticipated by all attendees, was replaced with sorrow and kind words spoken for the mezzo-soprano.
"By now you have all learned of the unspeakably tragic news of our beloved Whitney's passing," Davis said. "I don't have to mask my emotion in front of a room full of so many dear friends. I am personally devastated by the loss of someone who has meant so much to me for so many years.
"Whitney was so full of life. She was so looking forward to tonight even though she wasn't scheduled to perform. Whitney was a beautiful person and a talent beyond compare. She graced this stage with her regal presence and gave so many memorable performances here over the years. Simply put, Whitney would have wanted the music to go on and her family asked that we carry on."
Houston's talent was unmatched. Her spirit was greatly evident in every note sung. She was a true legend and will be missed immensely.