Nerlens Noel plans to keep UK logo in his hair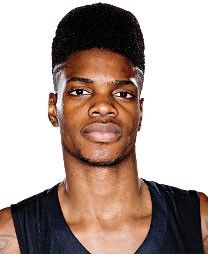 That UK logo Nerlens Noel used to announce his college decision? He's keeping it.
From the new (and official) member of UK's 2012 class in his ESPN blog:
I know y'all liked the "UK" that I got cut into my head, right? I had been thinking about doing something big leading up to the decision, and that's what I came up with. James McDonald from VIP Barbershop in Charlotte, N.C., hooked me up while I was in town for the Jordan Brand Classic.

I've decided to keep the "UK" throughout the college season. So it's not going anywhere."
As for McDonald, who was one of the first to know about Noel's destination, he said he's done logos before.
"He didn't tell me what he was getting until he got in my chair," McDonald told USA Today. "I'm used to doing logos and things on people's heads. A lot of people here get (Carolina) Panther logos. I was excited for him to get to play for a team of his dreams, but it was a little bittersweet for me to see my work messed up a bit (on TV) by his wearing a hoodie all day to keep it secret."
Noel also went ahead and set the bar high for next year:
My goals for next year are to win a national title first and foremost.

Then I want to beat Anthony Davis' shot-block record, and I want to win National Player of the Year. I definitely plan to put the work in to accomplish those goals.
or email him at [email protected]