ESPN polls recruits to predict Nerlens Noel, Shabazz Muhammad destinations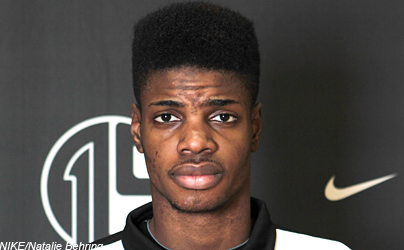 Nerlens Noel and Shabazz Muhammad, the top two prospects in the Class of 2012, are expected to announce their college choices on Wednesday.
Both have UK among their top three schools.
ESPN polled 12 highly ranked recruits to see where they thought the two would end up.
The results:
Noel: 10 UK, two Georgetown
Muhammad: 5 UK, 5 UCLA, 2 Duke
The recruits also gave their reason for the prediction. Most saw Noel as envisioning himself in an Anthony Davis-type role next season. Some saw Muhammad being swayed by UK's national title and one-and-done pedigree while others saw him wanting to team up with highly touted guard Kyle Anderson at UCLA.
Where will each go? Everyone's trying to predict that very answer — and it's a big one for UK, as landing both could make them 2012 title favorites.