Macklemore's deserved rise to fame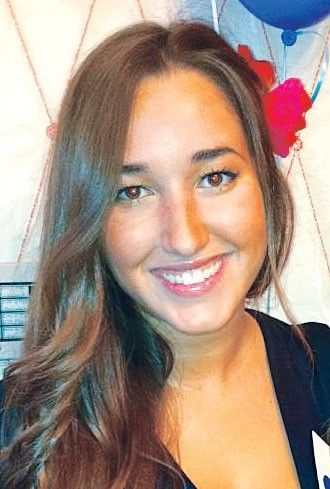 By Alex Sardam | @KyKernel
For four weeks straight, Macklemore & Ryan Lewis hugged the No. 1 spot on Billboard Hot 100 for "Thrift Shop."
Yes, this is the same song about looking "incredible in your grandad's clothes from a thrift shop down the road."
While it might strike some listeners as a tad silly, juvenile and arbitrary, the now No. 2 song on Billboard has been claiming these eminent spots for a reason.
The most unmistakable thing about the song is the deliberate truth it speaks — whether it was intentional or not.
This infamous, hipster fashion that's painstakingly dominating pop culture, influencing the once properly dressed folks of the world and even sweeping the streets of Lexington is not not only pointed out in "Thrift Shop" but poked fun at in pretty clever way.
So clever in fact, that the song not only earned credit on Billboard, but caught the attention of some of the people over at NPR.
Aside from capitalizing on the often ridiculous, sometimes outlandish, trending fads, why has "Thrift Shop" become so hip?
Turns out, the duo actually hired Alternative Distribution Alliance, a company that specializes in distributing independent artists' tunes to musical outlets, in hopes of gaining attention from and the hype of larger networks.
What's the problem? Time, along with a handful of other news outlets, reported that Macklemore & Ryan Lewis were the first independent group in more than 20 years to top Billboard Hot 100 — which isn't entirely correct, according to NPR.
While it's quite the common practice for artists to hire such companies — the Lumineers and Dropkick Murphys both use their services — the ADA isn't considered independent because it's linked to Warner Music Group, one of the most known labels around.
It appears NPR is trying to unveil that Macklemore & Ryan Lewis might be a little more mainstream than we thought.
But the question is, does all that really matter? After all, the ADA was developed to promote the independent music business.
Isn't that what's happening? Regardless of which side of the fence one roots his feet on, credit must be given where credit is due and the boys behind "Thrift Shop" did something right and deserving.
While the magnifying glass might be a little too tightly focused on "Thrift Shop," reflecting a burning light and recently igniting a flame to their independent status, I suggest reeling back and taking a glance at their latest album, "The Heist," which consists of a delightful plethora of songs — songs that aren't being played on the radio or making lists.
Imagine that! And these songs actually hit on some fairly interesting topics in comparison to bargain shopping and R.  Kelly's sheets.
And let's not forget the music — the beats are just plain addictive.
"Same Love" featuring Mary Lambert speaks on the world's acceptance — or lack thereof — of gay and lesbian sexuality.
The song takes on a different quality with a choppy piano introduction and melodic-sounding chimes. What's not a surprise? The no-holds-barred lyrics.
The songs like "Same Love" and "Neon Cathedral" that cast a totally different and rather refreshing light on the story of the Macklemore & Ryan Lewis that isn't frequently read.
Prior to their fame, and the recent Macklemore addition to the Bonnaroo 2013 lineup, the rap group dedicated their prior years jumping at club performances all while fully taking advantage of their Web appearance in every social media outlet from Tumblr to Twitter.
Even before he was Macklemore, Ben Haggerty attributed his blossoming success to his West Coast upbringings.
I mean, surely a group this cool would be from Seattle. According to a Hard Knock TV interview, a multi-faceted entertainment company dedicated to hip-hop culture and lifestyle, Haggerty got his stylized inspiration fairly early on.
"I was about 6 or 7, and it was with Digital Underground. That was like the first thing that I was exposed to and that was when I fell in love with it and that was the music that I always listened to pretty much ever since then," Haggerty said.
And even though he gives lots of love to West Coast music, Haggerty is a fan of the Wu-Tang Clan.
"When I first started to rap, what I listened to was a lot of West Coast underground hip-hop, Freestyle Fellowship, Aceyalone, Living Legends, Wu-Tang Clan, Nas, Talib. That was were a big influence on me and my craft in the beginning," said Haggerty in the Hard Knock TV interview.
Macklemore & Ryan Lewis know how to create genuinely fun and interesting hip-hop — and this speaks to their radio hits as well as the lesser known tracks within their catalog.
And aside from any critical ratings, the high rankings and the stars, what's truly significant when we click play isn't the collected appraisal or the shiny, colored- in five-pointed symbols that rest under the artist's name being analyzed in Rolling Stone.
Who are we to put a numerical system on something that math probably shouldn't rudely intrude in?
If it's music, there are no systems that deliver worthiness — good or bad. There are no rules when it comes to music from Mozart to Macklemore, and everyone in between.