Cards are poised to take home a title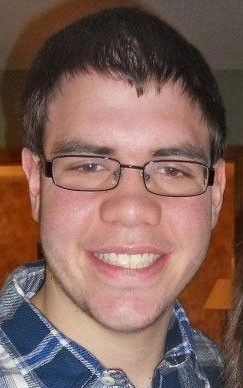 By Nick Gray | @KYKernelGray
The Louisville Cardinals will win the 2013 national championship.
The Cardinals are the best, consistently, at what they aim to do on a basketball court.
What they aim to do is disrupt, deflect and hassle the opposition for 40 minutes on defense.
Teams, with only two days between games when Louisville moves onto the Elite Eight and National Championship game, do not have the time to have proper preparation for the matchup zone in the frontcourt and the ball pressure in the backcourt.
Their zone defense is set up for deflections. The Cardinals do a great job ignoring ball screens and instead fill the space of the opposing player who comes off the screen. That action off the screen is what leads to ball deflections, turnovers and transition opportunities.
Louisville might be the quickest team, from point guard to center, in the tournament. The elite athleticism and quickness allows the defense to play sometimes a little too active, knowing their teammates can play help defense without much space given up.  Many opposing coaches say their defense comes in waves; the "wave" effect is due to the Cardinals' intensity combined with athleticism.
Coach Rick Pitino pointed out after Louisville's 82-56 throttling of Colorado State his team's full-court, ball pressure defense is designed to fatigue the opponent throughout the game, especially at the free throw line.
The statistics prove Pitino wise, as the Cardinals' opponents shoot 65% from the free throw line. That percentage would place their opponents at 297th in the country alongside USC Upstate.
Pitino will admit his half-court offense is not nearly the best in the country, ranking seventh among the top eight overall seeds in offensive efficiency.
The transition opportunities are important for Louisville's offensive production to make up for the less efficient half-court offense.
The Cardinals' only issue defensively is foul trouble. They put so much energy and effort into trying to deflect and poke the ball away that they pick up fouls very easily depending on the style of officiating in a given game. If Louisville catches a refereeing crew that doesn't allow much contact, the pressure defense might be put on their heels.
But the Cardinals played nine players 15 minutes or more in Saturday's win. Like their defense, the players come off the bench in waves and contribute across the lineup.
Guard Kevin Ware and forward Stephan Van Treese provide as much energy and toughness defensively as the starting five. Forwards Montrezl Harrell and Luke Hancock provide extra options on the offensive end.
Champions are the teams that play their style of basketball better than anyone else plays their own style of basketball. The Cardinals do that.
Notre Dame needed five overtimes to beat Louisville last month. No one since, or in the months of February and March, have beaten the Cardinals.
No one in April will either.