Forecastle Festival announces highly anticipated lineup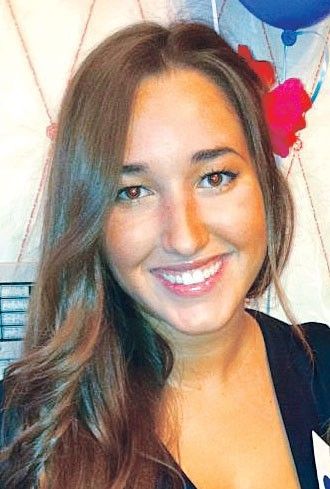 By Alex Sardam | @KyKernel
While fake-baked beauties flee the frosty conditions for something a little toastier, those who are surfing their television sets over spring break instead of the crushing, indigo waves have their own little glimmering fleck of light to cast their sun-free souls upon.
They too can have their very own ticket to paradise that will surely mend any spring break blues. Only difference? Their trip departs July 12th. Ahoy.
After a handful of musical hints were posted, tweeted and tirelessly teased, Louisville's own Forecastle Festival finally unveiled their highly anticipated summer lineup this Monday.
The String Cheese Incident, Dawes and Matt & Kim are just a few of the folks scheduled to perform.
Yesterday, Forecastle's first mate and media manager Holly Weyler gave PTI an exclusive interview, discussing the righteous lineup, My Morning Jacket frontman Jim James' involvement with the fest and why you shouldn't miss out on this event of the summer.
PTI: So this lineup is amazing. How does the Forecastle staff feel about it?
HW: We're so stoked about this year's lineup! We have absolutely the best booking department in the business. They have their finger on the pulse of what's hot, and more importantly, what's about to be hot. This year's lineup is certainly true Forecastle-seeing some acts from a few year's back that have taken the quantum leap from when they played before. The Black Keys and the Avett Brothers both played in 2009 and have gown by leaps and bounds since then.
PTI: Is there an act you're most hyped about?
HW: It's hard to get too amped about any one act when you know that you will most likely not get to see them because you'll be too busy working. But, there are some acts that I haven't seen yet that I'm super excited about- Alabama Shakes, Toro y Moi. Foxygen is going to be huge, they're awesome. Also, super stoked for The Forecastle Incident, just because it's going to be one of those once-in-a-lifetime shows.
PTI: Jim James is a Louisville native and always performing at the festival. How did he first become involved and what's it been like to have such a big name in the music business backing the festival?
HW: Jim has been a good friends and a supporter of the festival for years. He has so much enthusiasm for the city and so much creativity. He's truly a force.
PTI: The Forecastle Festival was named as one of Rolling Stone's "Top 33 Coolest Festivals" in 2012. That's quite an accolade. How'd that feel?
HW: Being highlighted in Rolling Stone freaking rocks! There is no cooler feeling than seeing your event in THE rock'n'roll magazine!
PTI: For those who've never ventured out to the festival, what's something you'd want them to know?
HW: Forecastle Festival can truly be a great experience for just about anyone- from the casual music fan to the most avid- it's family friendly, laid back and easy to enjoy. We pride ourselves on providing the greatest experience for all our fans. Expect to leave with some life long memories and a truly great experience.
PTI: The festival has come so far since it's premier year in 2002. What's in store for this year's show that's different from years past?
HW: We're constantly growing and evolving. This year, we're expanding even more the things we love about Louisville. The bourbon lodge, which was a huge hit in 2012 will grow by leaps and bounds this year. And we have a lot of other cool stuff happening that I'm not allowed to talk about just yet.
With a handful of lineups from Bonnaroo to Firefly being recently announced, Forecastle should be extremely proud of the musicians that made the bill this summer.
From Animal Collective to the Flaming Lips and a slew of musicians from Louisville to surrounding cities and states, there is just a delicious abundance of magical, musical madness that's without a doubt worth sinking your carnivorous bite into.
Every year, Forecastle has managed to bring in large names yet sustain a manageable, homey appeal some of the larger festivals seem to lack.
While "quaintness" isn't necessarily the pressing issue on the forefront of concert-goers mind's, after experiencing an event like Forecastle, the nostalgic, easy going vibe is yet another charming quality that makes the fest the local music-lover's paradise.
Pardon the Interlude couldn't be more proud to name The Forecastle Festival the must-see festival of the summer of 2013. It's bound to be one insane voyage you'll definitely want to board. For more information on tickets and the lineup, check out Forecastlefest.com
And if you're feeling extra social media craved, follow them on twitter @forecastle, like em' on Facebook at https://www.facebook.com/ForecastleFest and get artsy with them on Instagram.