Baseball Cats need to regain control of their season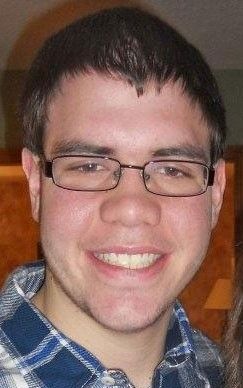 By Nick Gray | @KyKernelGray
Ten minutes before first pitch, Cliff Hagan Stadium was vocal and near capacity as UK football head coach Mark Stoops threw out the ceremonial first pitch.
Two hours later, the season-high crowd of 3,589 (including basketball players Alex Poythress, Kyle Wiltjer, Jarrod Polson and Brian Long) had thinned out to about half that much after a six-run fifth inning by the Cardinals extended their lead to 12-4.
The fans in attendance came to see a rivalry game similar to the extra inning affair two weeks ago in Louisville. But that game seems months ago for the men in blue and white, who now have lost six of their last eight games.
In an effort similar to their previous two weekend series, the Cats were completely controlled after a first inning run in every facet.
Freshman right-handed pitcher Kyle Cody struggled after a clean first inning, giving up eight runs on nine hits in four-plus innings, continuing an overall stretch by the pitching staff in which one quality start has been made in the last two weeks (sophomore left-handed pitcher A.J. Reed last Friday versus Tennessee).
Cody and his bullpen, who gave up four runs, all unearned, were not helped by their defense either.
Louisville's six-run inning was punctuated by a miscommunication by freshman right fielder Kyle Barrett and junior second baseman J.T. Riddle that allowed a fly ball that dropped and resulted in two runs.
That does not include two errors.
Defense is in baseball what rebounding is in basketball: focus, energy and effort.
The Cats have lacked focus and energy dating back to the LSU series, and those issues have carried over to the offensive side.
Barrett and Reed were bright spots in the UK offensive line-up again Tuesday, but that, like struggling starting pitching and shaky defense, has been the case in the Cats' slump. Twelve walks by the UK lineup could not overcome 15 strikeouts and three hits by those players not named "Reed" or "Barrett".
"I think we've got a lot of work in front of us," UK head coach Gary Henderson said of his offensive struggles. "I'd be lying to tell you if we got it fixed tonight. We didn't get anything fixed in that regard."
Now the Cats travel to No. 15 South Carolina, who have played in the College World Series finals in three consecutive seasons.
Then they travel to No. 17 Ole Miss.
Then they host No. 12 Arkansas and No. 2 Vanderbilt.
Under a mid-season slump, it won't be easy. But for a team ranked in the top-10 just two weeks ago, something has to change.
They have the talent of a ranked team. They aren't playing like a tournament team right now, much less one that should advance far in the conference tournament or the NCAA Tournament.
Otherwise, the Cats are heading straight out of the polls, out of contention to host a regional and staring a 30-win campaign right in the face.