Donut Dash to feed Lexington hungry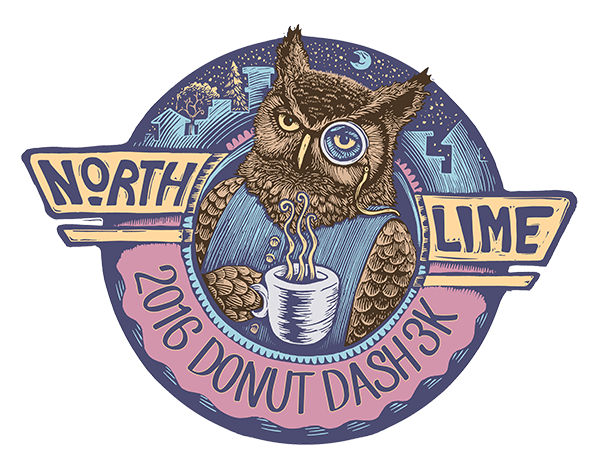 One Lexington race is feeding the community in a sweet way. The first North Lime Donut Dash 3K will begin June 3 at 6:30 p.m. in Wellington Park.
The race is produced by 3 Way Racing, which is a race-time and management company based out of Louisville and Lexington and is notable for producing other races like the Horse Capital Marathon, the Resolution Run and RailRunner 10-miler. The company times the results of 80 to 100 races and produces 10 to 12 races yearly.
Owning partner of 3 Way Racing Jennifer Upton said North Lime Donuts approached the company with the idea to sponsor a race benefiting Nourish Your Neighborhood, which is a local nonprofit that donates gift cards from local restaurants to family resource centers in Lexington schools, according to their website.
"We wanted to plan just a super fun race for families here with the summer starting out to get everybody off to a fun healthy event and then maybe a not-so-healthy treat at the end of it," Upton said.
The race course mostly follows Wellington Park's trails. The park is off of Wellington Way and Clays Mill Road, where one of North Lime's locations are.
Upton said 3 Way Racing has almost reached their capacity of 300 racers for the event but remaining spots are $30 each. Racers will receive a North Lime donut when they cross the finish line and those who registered early will get a t-shirt. Volunteers are still needed to help with handing out racer packets, t-shirts and other tasks at the event. Those wishing to race or volunteer can sign up here.
"People like to get out and support different charities, different events, different organizations around town, so we always choose a charity partner that we work with together," Upton said. "They help us promote the event. We help them by collecting donations and funneling a portion of the proceeds towards their effort. It gains (the charity) recognition. Our runners learn more about their mission and what they do. So, it's sort of a win-win on both parts of that partnership."