New interim director of journalism and media appointed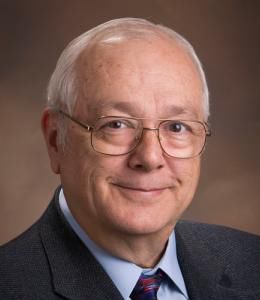 Journalism professor Mike Farrell confirmed that he accepted the position of Interim Director of the School of Journalism and Media on Friday.
He plans to be the interim director for the 2017-2018 school year only. He said his passion is teaching and working with students.
Former Director of the School of Journalism and Media Lars Willnat was appointed to the position in spring 2015 and arrived on campus in January 2016.
In an email sent to faculty on April 19, Willnat announced he accepted an endowed research chair position at Syracuse University.
"He has an opportunity that he just can't turn down, and I hope to do my best to fill in for a year," Farrell said. "Because of his tenure, I believe the school has momentum toward improving our curriculum."
Farrell has an impressive resume, having earned his master's and doctorate degrees from the UK College of Communication and Information. He is also the director of the Scripps Howard First Amendment Center.
Farrell has been a part of the School of Journalism and Media faculty since 2001. Many students are familiar with him as he teaches many required journalism courses, such JOU 531: Media Law and Ethics, JOU 532: Journalism Ethics and JOU 535: The History of Journalism.
His familiarity with the program, campus and students should keep this transition smooth.
"I am not going to be doing this all by myself. I have experienced colleagues who will pitch in whenever I need help and that's important," Farrell said.
His new position will officially start on Monday, May 1.