UK law professor kicks off annual Women Writers Conference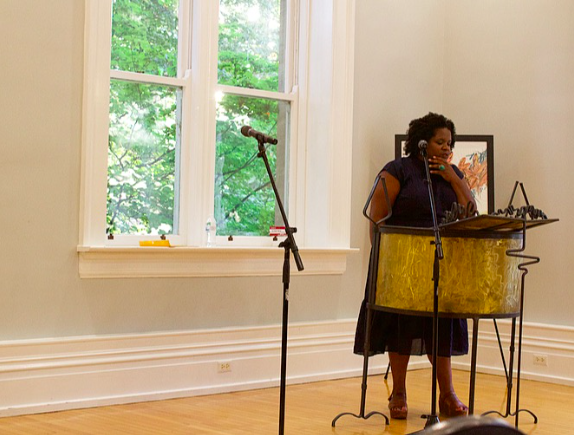 The Kentucky Women Writers Conference launched their annual event at the Carnegie Center on Thursday night, with a Sonia Sanchez Series lecture by UK Law Professor Melynda J. Price.
Price read three excerpts to the audience, two of which came from her book, "At the Cross: Race, Religion and Citizenship in the Politics of the Death Penalty," and the last was a personal essay.
Price is the previous Director of African American Studies at UK, and much of her research focuses on race, which was the main topic of the night.  
However, other discussions ranged from her passionate work with men on death row to her strange lack-of-remembering-dreams phenomenon.
Overall, the purpose of the lecture was to share her unique perspective and to pay homage to poet and activist Sonia Sanchez.
Price said she chose to speak at the event "because of [her] profound respect for Sonia Sanchez."
"Though she is most known as a poet, she stands as one of the most important people when it comes to the development of African American studies as a discipline within the academy," Price said. "It is critical to me to not just see myself as a legal scholar, but as a person contributing to the development of the study of black people."
Price ended the lecture with some advice for college students interested in pursuing writing.
"You just have to write something down," Price said. "That's the key. It's a discipline."
The Kentucky Women Writers Conference is the longest running literary festival of women in the nation. It was founded in 1979 as a celebration of women writers at UK.
The remainder of the conference will be held through the weekend of Sept. 15-17. Most events are free and open to the public. More information can be found on their website.