Witness: Officer driving 'faster than he should have been going' when ATV struck UK photographer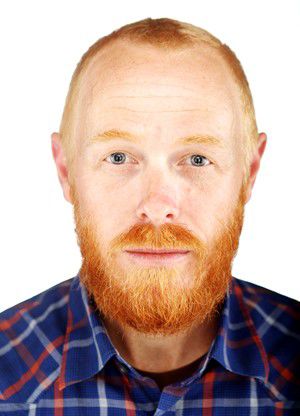 The Lexington police officer whose ATV struck and injured a photographer at the Cat Walk Saturday was driving too fast, and continued for 25 to 30 feet after the incident before he stopped, an eyewitness said.
A 3-year-old boy was also injured when the photographer's camera hit him in the head.
Judy Lowry, a teacher at Morton Middle School, and her six-year-old granddaughter Zooey Montgomery were standing right behind UK Athletics Director of Photography Chet White when he was hit. They were separated only by a rope.
Lowry did not know White's name; she described him as a photographer with very red hair.
Lowry said what she called a golf cart with a top on it was going "notably fast" coming down the roped-off area. She was unsure what department the officer was with, but Lexington Police Department Public information Officer Brenna Angel later confirmed that it was a Lexington police officer. The cart is a Polaris ATV owned by Lexington PD.
Lowry said that while she could not be sure, the ATV might have been going 25 miles an hour.
"Faster than he should have been going," Lowry said.
The officer was very fixed on where he was going, "like he was on a mission," Lowry said.
Then the officer hit White.
"He was right at my feet, right at my right foot," Lowry said. "That's how close he was."
There was a "long, ragged cut" on White's head and a tire print on one of the back legs of his khaki pants, Lowry said.
Lowry said the officer continued 25 or 30 feet before he stopped.
"I don't know if he didn't realize or what," Lowry said.
Then he ran back to White, along with another man in a dark blue shirt. Lowry said said they picked him up by the arms, with White hopping, presumably because his leg was hurt.
The men put White in the ATV and drove away.
Lowry said she and Montgomery were standing next to a man and a 3-year-old boy. Lowry said they had been chatting with them while waiting for the Cat Walk, and the young boy is the brother of No. 91 on the team, kicker Tyler Pack.
When White was hit, his camera flew out of his hand and hit the young boy in the head, Lowry said. She said it was not too hard, but the boy did have a "little bump."
Lowry said it seemed to her that there was room for the ATV to go by without hitting White. Another eyewitness, UK student Kayla Brown, has previously said she thought the officer was hugging the aisle while driving the ATV.
Angel said that after the men put White in the ATV, they took him to the EMS station. Then the Lexington Fire Department transported him to the hospital, with the officer following behind in the ATV.
White later said in a public post on Facebook that he had "a couple of staples in my head and a very sore body."
The situation is under review by UK Police, Angel said.
Story: UPDATE: Photographer injured at Cat Walk in accident involving Lexington police officer