UK professor appointed to fill vacant Lexington council seat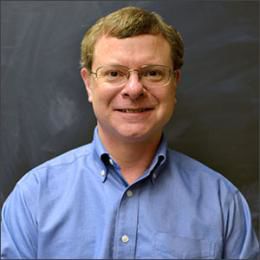 Mayor Linda Gorton has tapped UK Professor Mark Swanson to fill the city's third district seat on the Lexington-Fayette Urban County Council.
The seat, which encompasses the UK campus and parts of downtown, was left vacant earlier this month with the unexpected death of councilman Jake Gibbs. Gibbs was elected in 2014 and won reelection twice.
Swanson, a faculty member in the College of Public Health researches how social and physical environments influence eating behavior. Most of his research is conducted in eastern Kentucky, "where he has worked for nearly 20 years on food, farming, and community development issues," according to the College of Public Health Website.
Swanson will be sworn into office after a 15-day waiting period to allow Councilmembers time to meet him, according to Gorton.
"I'm honored by the confidence Mayor Gorton has shown in me with this appointment, and I look forward to serving my neighbors in the 3rd District in these unprecedented and challenging times," Swanson said.