Ten athletes, one coach test positve for COVID-19 at UK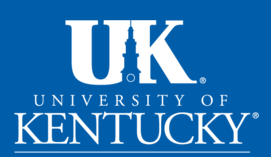 In a press release, University of Kentucky Athletics that 10 student-athletes tested positive for COVID-19 between the dates of Aug. 7 and Aug. 19.
The release said there was also one positive result recorded on staff, out of 143 members who underwent testing.
None of the players who tested positive were named in the release. The one coach with a positive test was also not identified. The release did not name which sport(s) the athletes who tested positive participate in.
That said, in last Saturday's press conference, Kentucky football head coach Mark Stoops reported that three of his players had tested positive.
Overall, 416 student-athletes were tested for COVID-19, along with 259 who underwent antibody testing – of which nine tested positive for prior infections.
UK Athletics says it will, "continue to actively monitor the situation surrounding COVID-19 and respond accordingly in collaboration with University of Kentucky leadership and the guidance of the Southeastern Conference Medical Task Force."
Those who have tested positive are required to isolate with CDC and the Lexington-Fayette County Health Department's guidelines. Stoops told the media Saturday that one player had already been isolating according to those guidelines because of contract tracing to someone who has tested positive, and that the other two players had started the isolation process.