Tune into Memphis from comfort of the Bluegrass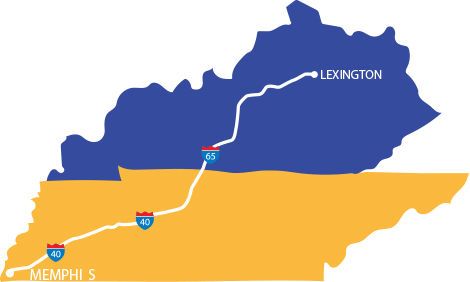 The Cats make their reappearance in the Sweet 16 this Friday, going up against No. 3 seed UCLA. Every Big Blue fan across the nation knows all too well the upset UCLA gave UK during the regular season. Friday's game may mean a lot to fans nationwide, but for Lexington locals, it means much more. The Big Blue Nation is awake and ready to cheer on their boys, and what better way to root for our boys than parties?
Not everyone can make it to Memphis to watch the game up close and in person. For those who would rather cheer from the comfort of their city, plenty of places around Lexington are having watch parties sure to be filled with Wildcat camaraderie.
Both Two Keys Tavern and Tin Roof will host watch parties on Friday. At Two Keys, guests are recommended to reserve a booth or table before Friday. Two Keys is serving two drink specials that night: $12 game day buckets and $3 BBN shots. Tin Roof, is having an all day watch party and the seating is first-come-first-serve, so plan to be there relatively early. They will also have a beer special which is to be announced according to general manager Sarah Stephen.
The legend of State Street returns, and since the outlook for the Cats making it far is good, it anticipated to happen again. With the intensity of a UCLA-UK rematch, State Street will likely be exciting.
For UK students that are not keen on bars – or age-appropriate – the Christian Student Fellowship is having their own event, right on campus. Their watch party starts at 9 p.m., where food and refreshments will be provided. This is a good option for any student that wants to get out the dorm, get fed and make a few friends, without going too far.
Another family-friendly place to catch the game is the Kentucky Theater downtown. The theater is showing the game for free Friday night, and seating is open until the house is full.
If you're going to Memphis…
If getting out the house (or dorm) does not sound appealing, anyone can have a Wildcat good time from home. Papa John's is having a 50% off deal on all of their pizzas this week, and almost everyone loves homemade buffalo chicken dip. Get the family together and load up the couch.
Wherever you chose to celebrate, remember to have a fun and safe time. Tip-off is scheduled for 9:40 p.m. Friday, March 25.