Kentucky baseball prepares for bounce-back series against No. 1 LSU
Kentucky baseball is set to take on No. 1 LSU in a three-game series in Baton Rouge, Louisiana, this weekend.
For the first time this season, Kentucky will enter the game on the back of a two-game losing streak, being swept in a double header at Georgia last weekend.
Prior to losing against the Bulldogs, the Cats had never lost an SEC series and hadn't lost more than one consecutive game at any point in the season.
Even worse for Kentucky, while the Cats would have had another big matchup to potentially right the ship on Tuesday, a tragic mass shooting in Louisville led to the Cardinals postponing their matchup against the Wildcats.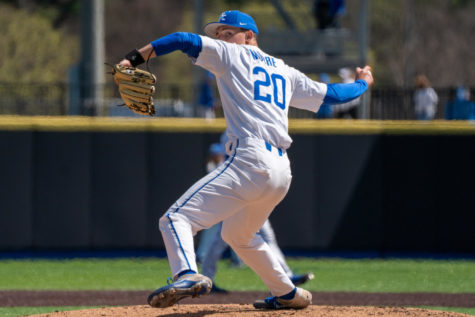 As such, while Kentucky was unable to play on Tuesday, LSU was able to utilize its midweek bounce back opportunity, defeating Tulane 11-5 to rebound from splitting its weekend series against No. 6 South Carolina 1-1 with game three being canceled for weather.
The Tigers currently stand at 27-5, having stayed at the No. 1 spot in the country since earning the placement in the preseason, coming off of a Regional Final run in the 2022 NCAA Baseball Tournament.
While having the same record as Kentucky, the Tigers have racked up some meaningful wins during the season, defeating No. 19 Texas in Austin, taking the series against No. 5 Arkansas, defeating No. 16 Tennessee and most recently recording the aforementioned series split with No. 6 South Carolina.
The Wildcats are no slouches either though, recording several key SEC series wins against formerly ranked conference opponents but, due to teams dropping out of the rankings, don't have any wins of currently ranked opponents.
As such, the series in Baton Rouge offers the Wildcats a unique opportunity to record a statement win but, following the series loss to Georgia, also has the chance of sending UK's season into a tailspin.
Similar to UK prior to Georgia, LSU has never lost a series, with the split against South Carolina being the only time it didn't outright win.
There is a silver lining for the Cats, though, with the Tigers having recorded increasingly worrying results for LSU baseball fans.
LSU's series against Tennessee, from March 30-April 1, marked the first time the Tigers had ever been outscored in a series. After narrowly taking games one and two by scores of 5-2 and 6-4, Tennessee blew the doors open in game three, defeating the Tigers 14-7 for a cumulative run total of 20-18 in favor of the Vols.
While LSU then run-ruled Nicholls State in the midweek, the series split against South Carolina last weekend did anything but instill confidence in the fans.
The Tigers were bested in game one by the Gamecocks, getting blown out 13-5 before narrowly escaping game two with an 8-7 victory.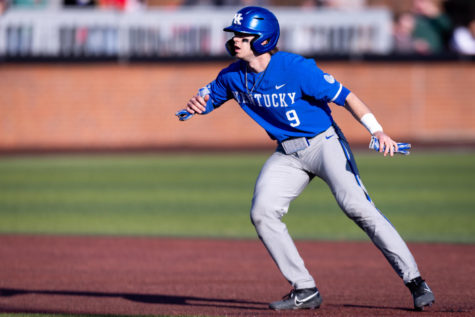 While the cancellation of game three means that neither team could get the series win, it's a worrying sign for LSU that it had allowed an average of 10.5 runs per game while only scoring 6.5 itself.
Then, in the win over Tulane, the Tigers allowed the Green Wave to score another five runs, meaning LSU has allowed opponents to score five or more runs in four of its last five games and, as Kentucky found out the hard way against Georgia, always relying on runs to win games can lead to some head scratching losses when those runs aren't there.
As for Kentucky, the Cats had been red hot entering the series against Georgia, sweeping Missouri by a combined 25-3 before a late offensive explosion saw them also push past Dayton 13-6 in the midweek.
Kentucky then took game one against Georgia 7-4 before, as previously mentioned, a rare off day at the plate saw Kentucky drop two straight, being outscored 9-2 in a double header. The Cats were blanked 3-0 in game one before falling 6-2 in game two.
Suffice to say, both teams enter the series on somewhat rocky ground and are both looking for statement wins against a top 15 opponent.
Which team will earn that statement is to be determined, with game one set to begin at 7 p.m. EST at Alex Box Stadium in Baton Rouge, Louisiana. The game will air live on the SEC Network.