The Kentucky men's soccer team (3-4) traveled to Columbus, Ohio, where it lost 3-0 in regulation against Ohio State, dropping out of the race to re-enter the top 25.
With the Wildcats having lost two matches in a row, going from their No. 3 preseason ranking to unranked, optimism heading into their next match continues to decrease.
Despite the lopsided result, the first half was promising for the Wildcats. They managed to hold Ohio State scoreless, saving all four shots that the Buckeyes took on the goal.
However, nearly right out the gate in the second half, Ohio State midfielder Michael Adedokun broke away for an unassisted goal due to a blocked corner kick.
The Cats still played with an edge, knowing the game wasn't yet out of reach until 10 minutes later when Luciano Pechota found a slick opportunity to go up 2-0 on UK.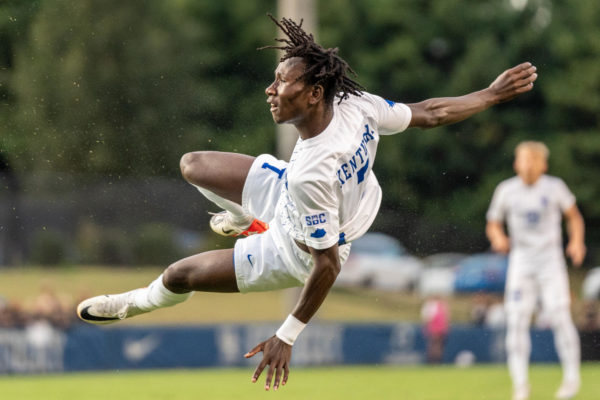 The Cats let another goal go seconds later due to Pechota again, which would be the dagger. 
UK closed out the match with 11 shots, three of which were on the goal. Ohio State tallied a total of 14 shots, with eight of those being on the goal. 
Wildcats coach Johan Cedergren praised the team for its first half play after the game, but was disappointed in its second half play.
"I thought the last 20 minutes of the first half we looked like how we did in practice and early on in the season," he said to UK Athletics. "(In the) second half we come out after talking about some things, and we started off really well. When it turned to 1-0 you can really see how frail the confidence was at that point." 
The battles between Kentucky and Ohio State now amount to an overall record of 6-6-4 in favor of the Wildcats.
Cedergren left his final opinions on the game, saying that he still "loves this group" and that "we just gotta stay together as a team and get a better result." 
The recent success of the program continues to loom over the new and imperfect Wildcats as they have a four-day break before their next face off.
Up next the Cats' travel to Norfolk, Virginia, on Sunday, September 24, to take on Old Dominion at 6:00 p.m. ET.