Humans of UK: Steve Shaffer shoots for the stars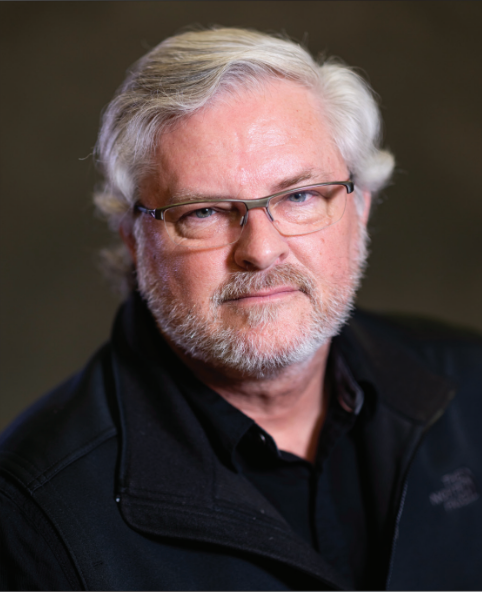 Steve Shaffer, UK's video production specialist, happens to have two Emmy awards under his belt.
Before that, though, Shaffer got his start as a still-life photographer working in various newsrooms, shooting news and sports. 
"I've actually been a still photographer longer than I've been a video producer," he said. "My first paying gig as a still photographer was in 1989, and I got hooked on seeing my byline, seeing my name in the newspaper under photos."
Shaffer found himself immediately loving the experience of making images and publishing them. 
"There's a little bit of an adrenaline rush that goes with [photography], and it's fun. And you get to go places that most people don't get to go, or at times where most people don't get to go," he said. 
As time went on and Shaffer began to progress in his career, he was surprised how his path shifted towards video production. He said he never planned or expected that one day he would be producing videos.
Shaffer began to work for Kentucky Education Television (KET), where he first started working on video projects as a part of a team. Although he was initially hired as a still photographer, he was noticed by employers for his potential to tell stories in a video format.
"Working as just a still photographer, I got to do all sorts of things and go to cool places and meet cool people, make photographs of people, places and things that I had never done before," Shaffer said.
He soon expanded into new projects like nature photography. As technology advanced, allowing DSLR cameras to shoot video as well, Shaffer was able to expand his experience and skillset.
"I knew how to tell a story. I had been telling stories photographically for twenty years. And so I approached video very similar to shooting pictures," he said.
Shaffer worked on several projects while at KET, including one project named "The Pigeon Photographer," for which he won his first Emmy Award. The project appears as a short documentary and focuses on the lifestyle of UK professor David Stephenson.
His second Emmy, which was awarded just last year, was for a project named "Kentucky Seasons." 
"It was a love note to the state, basically," Shaffer said about "Kentucky Seasons." 
He said the project, created within a group effort, showed the state's "really pretty places" throughout the year. This was the final project he worked on before coming to UK. 
This project, along with several others he worked on at KET, were what interested UK in hiring him. The storytelling that Shaffer created at his previous jobs in photography and video production is a skill that he continues to use here in his new role as video production specialist at UK.