Kentucky STUNT struggles in opening weekend, finishing Dallas Baptist Tournament 0-4
Kentucky STUNT struggled in its opening weekend at the Dallas Baptist Tournament, starting the season 0-4.
The team started the season on the wrong foot to begin with, having travel issues that led to the team having to alter its schedule and compete in two double-headers as opposed to one.
Opening its season on Friday, the Cats kicked off their second varsity season against Arizona State, keeping the game close early.
Kentucky managed to keep the game tied until midway through the second quarter, but a disastrous third quarter saw the Sun Devils take a 9-6 with one quarter remaining.
The Cats briefly closed the gap, but Arizona State pulled away once again to claim a 19-10 victory.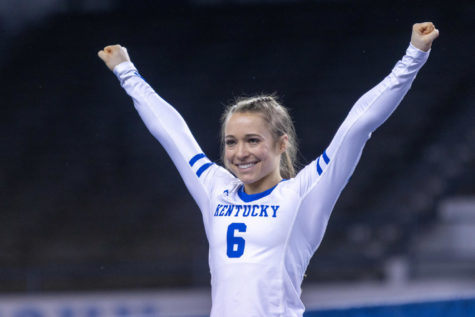 Unfortunately for Kentucky, the score of 10 would ultimately be the highest total it would score all tournament.
Looking for a bounce back game, the Cats turned their sights toward Jessup, a school who typically competes at the NAIA level in most varsity sports.
Jessup scored first before Kentucky tied the game following the second routine, but a 6-0 run by the Warriors led to the Cats taking a 7-1 deficit into halftime.
While Kentucky rallied in the third quarter, Jessup would eventually claim victory 16-9 in what would go down as the closest game of the tournament for the Wildcats.
Hoping to shake off the winless Friday, Kentucky awoke on Saturday to face Texas Tech in the first game of its closing double-header.
Unfortunately for Kentucky, the Red Raiders would score the first two points of the game and take a 3-1 lead after the first quarter.
A 3-0 scoring run in the second then saw Texas Tech take a 7-2 lead into halftime.
Things wouldn't get much better for Kentucky as the Red Raiders outscored it 10-3 in the final period for a 19-7 overall victory, the most lopsided result of the event.
Finally, Kentucky faced off against Oklahoma State, the reigning club champions, in the final matchup.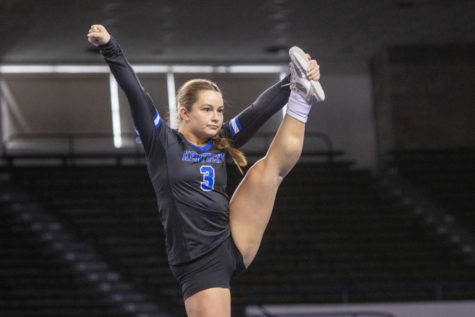 Similar to the three games before it, the Cowboys routed the Cats early, taking a 7-2 lead into halftime.
While the Cats would perform better in the second half, the performance was not enough to win the matchup as Oklahoma State claimed an 18-9 victory to keep Kentucky winless.
With the tournament concluded, Kentucky will take some time off before facing Michigan State and Ashland on Saturday, March 4.
The matchup against the Spartans will kick off the home schedule for the Wildcats, taking place at noon EST, before the matchup against Ashland begins at 2 p.m. EST.