UK student charged with assault 'withdrawing from UK'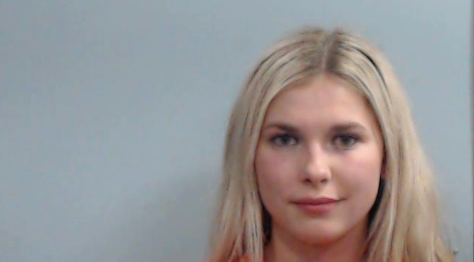 Sophia Rosing, a UK student who is facing criminal charges of assault against a Black student, will be withdrawing from the university, according to her attorney.
LEX 18 reported Tuesday morning that Rosing's attorney, Fred Peters, said she is "apologetic, humiliated, and withdrawing from UK."
Rosing, 22, was arrested Sunday morning with charges of assault, intoxication in a public place and disorderly conduct after calling UK freshman Kylah Spring racial slurs and assaulting her verbally and physically in UK's Boyd Hall residence hall. Spring was working as an overnight desk clerk in the hall.
Read about the incident here: Videos show UK student using racial slurs, attacking desk clerk
According to a video Spring posted on social media, Rosing arrived at Boyd Hall around 1 a.m. Sunday, appearing intoxicated. Spring said Rosing "did not look like a resident."
Spring said Rosing called her "n— b—" and became physically violent when Spring and another student attempted to sit her down.
According to her arrest citation, Rosing bit the arresting officer and said she has "lots of money" and gets "special treatment" while continuing to say racial slurs.
Rosing was held in the Fayette County Detention Center until being released on bond Monday afternoon following her arraignment hearing, in which she entered a not guilty plea. Her $10,000 bond is contingent on Rosing having no contact with the victim or Boyd Hall and no use of alcohol.
Read about the hearing here: Student arrested on assault charges appears in court, pleads not guilty
Rosing is scheduled to appear in court again on Nov. 15 for her preliminary hearing.
UK president Eli Capilouto has released several statements since Rosing's arrest, condemning the behavior and saying the university "will fully investigate" the incident. A Nov. 7 news release from UK said the Office of Student Conduct has begun a disciplinary review process and is abiding by university policies.
Read about the investigation here: Incident of assault on UK campus under investigation
However, members of the campus community have criticized the university administration, calling for Rosing to be expelled. A Nov. 7 statement from UK's chapter of the National Association for the Advancement of Colored People (NAACP) called the incident an "attack" with "hate speech" and called for UK to "hold the perpetrator accountable to the highest extent in accordance with the University Code of Conduct."
On Monday night, students and members of the campus community marched from UK's William T. Young Library to the Bowman statue on north campus in a March Against Racism. Spring spoke to the demonstrators, speaking about her experience.
Watch a video from the march here: VIDEO: Kylah Spring addresses demonstrators during March Against Racism on UK campus
Photos from the march: PHOTOS: Students gather for March Against Racism on University of Kentucky campus
Read about the march here: 'Let this be a movement.' Peaceful protest conducted for victim of racial violence on campus
"I was physically, verbally and racially assaulted by Jane Doe A.K.A. Sophia Rosing, a 22-year-old student here at the University of Kentucky," Spring said. "To my Black UK community, I see you, I feel you, and I stand with you."
On Monday, a GoFundMe was set up to raise money for Spring, to "keep her on her feet for the rest of the year," as the caption says. As of Tuesday afternoon, the page raised over $2,000 of the $10,000 goal from 26 donors, some of whom left encouraging and supportive messages for Spring.
Donor Sandra Sloan commented, "Your grace and professionalism are so rare these days … Please cling to the people who lift you up throughout life."