Tennessee win bigger than UK loss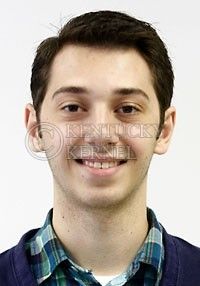 KNOXVILLE, Tenn. — Against UK, everything is big.
The Cats are used to the magnifying glass. For them, Saturday's loss wasn't much more than any other loss. Even though they, the nation's No. 2 team (and No. 1 among the ranks of overachievers), faltered for just the second time this season they left Thompson-Boling Arena with a seemingly glass-half-full attitude.
Down 19 with 14 minutes left, they pulled even with 2:10 remaining. The otherwise unruly Tennessee fans had been taken out of the game, and UK coach John Calipari said he knew at that point his team would win.
Even though they didn't, Calipari still smiled and pulled from the positive in the news conference afterward. The loss, he said, was far from a season-killer.
But for Tennessee, the win was rooted too deeply in history and Kentucky connections to marginalize its significance. Calipari has thoroughly beaten the phrase into the ground, but this was the Vols' Super Bowl.
This side of the NCAA Tournament, this was as big as it gets.
Kentucky defector Scotty Hopson, he of Hopkinsville, Ky., hit the game's biggest shot and what he called the biggest of his career: a deadly 3-pointer to extend UT's lead to five points with 37.6 seconds left.
"It means a lot for me," Hopson said. "I know people back home are happy for me. Well, I know some are. Definitely I know some are happy for me. I think when I go back home, I'll hear people cheering for me. I guess it's probably mixed feelings. My family is all Kentucky fans, but they're happy for me."
Meanwhile, Kentucky-raised Darius Miller seemed upbeat after the game. Miller, the only variable this season in UK's otherwise concrete starting lineup, did himself proud, scoring seven-straight points down the stretch to help keep the Cats in the game.
Calipari said without Miller's performance, his team would have lost by 20. But Miller downplayed his role, saying he just hit open shots. In typical UK fashion, it was no big deal.
Another player with a more distant Commonwealth connection — J.P. Prince — shined Saturday. Prince, cousin of former UK superstar Tayshaun Prince, doesn't bring the rivalry into their relationship. But fans do, Prince said.
"I've played in this rivalry for three years, I know what it means to me," Prince said. "It's big, plain and simple. I don't need Tayshaun or anyone else to tell me what it means."
For this Tennessee team, a loss Saturday would have been big. It could have stretched the Vols to 8-6 in Southeastern Conference play and still with two games left, plenty of room to slip up and risk losing an NCAA Tournament berth.
Opponent notwithstanding, the win Saturday was big. Plug in UK, and Bobby Maze said it couldn't have been bigger unless championship rings were on the line.
Even bigger than beating Kansas in January?
"By far, because it's Kentucky," Maze said. "Tennessee and Kentucky, this happened before I got here. I grew up watching Tennessee and Kentucky. They are the Kansas Jayhawks, but that's out of conference. But this is Tennessee-Kentucky. I'd lost to this team three times in a row. This win is the biggest win of my career, by far."
Sure, the loss will sting the Cats for a while. Considering how much they had done to distance themselves from just about every other team in the country, falling Saturday won't mean much unless the leaky transition defense and nearly unwatchable 3-point shooting snowballs into another loss next week.
But all in all, it wasn't big.
For the home team, though, it was huge.
Against UK, everything is.