Play focuses on slavery in the world today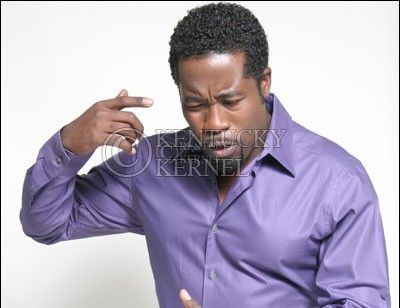 Forty different names, 40 different characters, 40 different stories of slavery and freedom —  all from the mouth of one man.
Award-winning actor, singer, writer and composer Daniel Beaty has toured across the world performing his one-man play, "EMERGENCY," and on Monday he will add Lexington to his list of stops. Beaty hopes to give voice to some of the most pertinent racial issues on UK's campus.
"I am thrilled to be coming to the campus to share this show," Beaty said. "I know the students, faculty and larger community will pack the theater and we can have a memorable evening of sharing, learning and thrilling entertainment."
Chester Grundy, director of the MLK Cultural Center, arranged for Beaty to come as UK's pinnacle event celebrating Black History Month.
Grundy said Beaty's experiences in theater deal strongly with important topics and life lessons that need to be addressed.
"EMERGENCY" is a piece designed to look at race issues from very provocative questions about our history," Grundy said.
"EMERGENCY" is set in the present-day New York Harbor when a slave ship suddenly appears in front of the Statue of Liberty. Beaty portrays about 40 different characters, ranging from a homeless man to a scientist, each interpreting the scene in his or her own way.
Beaty said he wrote the play because he wanted to explore the concept of freedom and what it means to people in every walk of life.
"I came up with the idea of a slave ship in front of the Statue of Liberty as a way of asking, 'what form of bondage stands in front of your freedom?' " Beaty said.
Some may think channeling 40 different character personalities in just 80 minutes with nothing but two armless chairs and regular house lighting might be difficult. But Beaty finds it easy — he said each of the characters is already part of him.
"When I develop a character, I create a very specific body, voice and emotion life for the character," he said. "Once the character lives in me, it is always there."
Grundy said he has seen YouTube videos of Beaty's 40-character performance and was very impressed.
"He is truly convincing in every role," Grundy said. "Its like he's channeling these people and his transitions are seamless."
Beaty said he hopes his performance will shed light to some of UK's own challenges with racial divide.
"I endeavor to touch people's hearts and minds with my performances," he said. "I truly believe humanity's greatest challenges, including racial division, can be healed when we understand our interconnectedness. In 'EMERGENCY,' the audience gets to truly experience the hearts of several different characters from the African American community and discover that we are more alike than we are unalike."