41 near-campus rental properties up for sale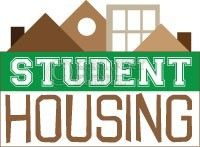 Students leasing from Touchstone Properties Inc. may soon find their houses or apartments under new management.
Touchstone is selling 41 properties and asking for $9.4 million for the group. Many of the rental buildings are north of UK in the area of Hagerman Court, East Maxwell and Lexington Avenue with some properties scattered along Stone Road, Columbia Avenue and Pennsylvania Court. The properties contain residences for more than 100 renters.
Carol Bryant, co-owner of Touchstone Properties and the realtor in charge of selling the properties, said the company is looking to sell as soon as possible, but current tenants should not worry about the sale.
"All of our leases will stay in effect," Bryant said. "That's the law."
Bryant said until the deal is finalized and ownership is transferred, Touchstone will continue to maintain and manage the properties.
"We're running things day-to-day just like we always have — nothing's changed," Bryant said. "It may take years to sell."
Barbara Thomason, Touchstone Properties co-owner, said her company will continue to be committed to UK students and will continue to support UK through other avenues.
"We are operating our business as we have for the last 13 years with the goal of providing safe, affordable, convenient housing for students at both UK and (Transylvania University)," Thomason said in an e-mail to the Kernel.
While the properties are being sold as one unit, Bryant said she is willing to divide the properties and sell entire blocks, but Touchstone will not sell individual properties.
Bryant said mostly likely the buyer will continue to offer student rentals. Touchstone will not have any control over the properties after the sale.
The Touchstone rental buildings are zoned as R4, which allows for high-density homes, and properties on Stone Avenue, Hagerman Court, Lexington Avenue and parts of Maxwell Street are not protected as historic buildings.
This means the future owner could choose to tear down the properties, but Bryant and Thomason do not think that will happen.
"We do not advocate tearing down any of these properties," Thomason said. "Rather, we have continually made structural and cosmetic improvements to upgrade our neighborhoods and better serve our student tenants."