Lexington needs a new arena to remain economic competitor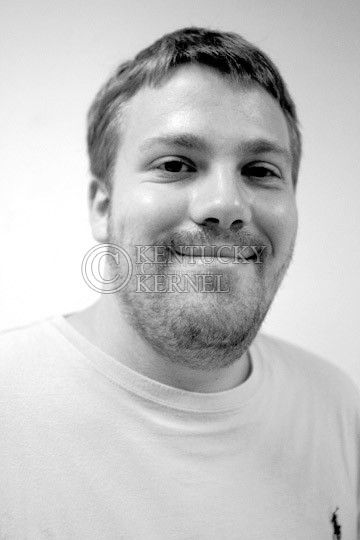 This November, the yet-to-be-named Louisville waterfront arena will open, the result of a $252 million project which will be a state-of-the-art entertainment mecca. This includes a huge center scoreboard with high definition screens, 71 full-size luxury suites, a bar and grill, wide concourses, and enough restrooms and concession stands to withstand even the largest of crowds, which, at this arena, will be more than 22,000 for basketball games.
This new arena will replace Freedom Hall, which has fallen behind the curve of what is an acceptable venue for both a program of Louisville's stature and a city of Louisville's size. A look at Los Angeles' Staples Center is a good starting point for visualizing what Louisville's new venue will be like.
Good for Louisville — they are going to have a bright new shiny toy that will positively effect the struggling economy of their city and potentially even help them pursue their longtime goal of attracting a professional sports franchise.
Arenas help give cities their identity and Louisville's downtown will benefit from having a venue of this size in the middle of everything. Good for UK basketball, too, as we can now play NCAA games in Louisville's arena when it hosts them beginning in 2012, similar to the treatment UNC and Duke seem to get every year by getting to play their tournament games in Greensboro, Raleigh, Charlotte, etc.
However, Louisville's new arena also poses some challenges for UK and the city of Lexington.
Economically speaking, having a modern venue for the many different types of events that come into arenas and bring major revenue to the city year in and year out is a great thing.
Because Louisville, Lexington, and Cincinnati are in such close proximity to each other, they essentially compete for events and for many years now, Rupp Arena has been the nicest indoor venue for events in the triangle.
As such, it has attracted major events that Freedom Hall and Cincinnati's U.S. Bank Arena could not based on both capacity and facility condition.
Concerts, especially in these trying economic times, do not often visit two cities in the triangle, usually choosing to pick the one that matches their event the best.
When you throw the new Louisville arena into the mix, Rupp Arena loses its luster.
Lexington is in line to lose the revenue associated with these events as they choose the newest, brightest arena in the triangle area.  The loss of events hurts the local economy and also makes it harder for Lexington to grow in visibility, which would hurt it in terms of attracting new businesses and continuing to grow.
Don't get me wrong: I love Rupp Arena, just as any Wildcat-loving kid who grew up in the commonwealth naturally would.
It was the home of my childhood heroes and for 40 years has been a perfect platform to showcase the greatest tradition in college basketball.
For 13 of the past 14 years, UK has led the nation in paid attendance, with ticket demand greatly outpacing ticket supply, even in the leaner years. As a student, I've been lucky to attend many concerts and UK games at Rupp, and it will always hold a special place in my heart, just like old Busch Stadium in St. Louis does for Cardinals fan. However, just like old Busch Stadium had to be replaced, we are at a point now where Louisville's new arena shows that Rupp Arena has truly aged out of being an arena that can compete on that level.
Since we are the best basketball program in the nation and have recently catapulted back to the top of the mountain thanks to Coach Cal, we need a venue that reflects this.  In fact, we need a bigger arena — 26,000 seats would easily be filled with loyal Cat fanatics, and that's a conservative estimate.
We need luxury suites to reward our big donors and maybe get some of them out of the lower level, so we can add student seats and create a fiercer playing environment. We need modern concessions, scoreboards and bathrooms to make the place an even better venue to watch a game or a show.
Remodeling Rupp is not a feasible option anymore, which leads us to needing a new arena that will allow UK Basketball to further stand out to recruits and keep its loyal fans and donors happy — as well as letting more of these fans actually attend a game.
We also need a new arena to make Lexington stand out in the triangle as the best place to hold a convention, concert, religious event, etc. which will help spur economic growth and make Lexington even more visible on the national level.
Finally, we need this arena to be downtown, as building on-campus, especially our "dry" campus, would fail to accomplish the aforementioned goals of fully benefitting Lexington with this investment.
Like the song, downtown is where all the action is and downtown arenas have proven to be more successful than suburban or on-campus arenas at maximizing their value.
Who knows —maybe by then we may even call it the Calipari Center.