Live Blog: UK vs. Mississippi State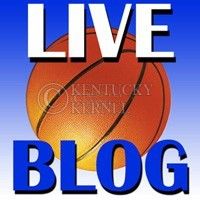 Join Kernel writers Metz Camfield and James Pennington for the live blog of tonight's game between No. 2 UK (24-1, 9-1 Southeastern Conference) and Mississippi State (18-7, 6-4 SEC). The two programs were the preseason favorites to win their respective divisions in the SEC, and possess two of the best big men in the conference and the country.
MSU center Jarvis Varnado leads the country in blocked shots and is the all-time shot blocker in the SEC. Varnado is just 16 blocked shots shy of tying the NCAA record of 535, and needs to average 2.8 blocks per game to get the record by the end of the regular season. Considering the fact that he's averaging five blocked shots a game, this feat appears to simply be a matter of time.
Varnado will be tested against UK freshman forward DeMarcus Cousins. Cousins, standing at 6-foot-11 and 260 pounds will be a great physical test for Varnado. The two bigs lead the SEC with 15 double-doubles each.
So stop by, shoot us questions, comments and thoughts and we'll try to get to them and give you our insight on what's going on.