Prescription drug abuse hinders academic success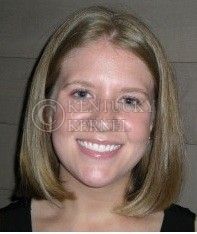 Column by Brandy Reeves. E-mail [email protected].
"Pharming" may sound like something that is done near a barn with a tractor in a field, but to many college students, it has a more serious definition.
It is commonly known as taking prescription medications that are not prescribed to you for a variety of reasons.
There are several types of prescription drugs that people in the United States commonly abuse, and they fall into three main categories: pain relievers/narcotics, stimulants and depressants.
A popular type of medication college students abuse are stimulants, which include Adderall and Ritalin, or other common names such as Concerta, Focalin, Dexedrine and Vyvanse.
Approximately 34 percent of UK students use stimulants without a prescription.
Whatever the reason for using prescription drugs for non-medical reasons, the fact remains: it is illegal. People who sell or give away their prescription medications and those who use them without a prescription are breaking the law.
There are not only legal consequences of abusing prescription drugs, but health consequences as well.
Adderall is an amphetamine, which is a legally prescribed drug that is classified as having the highest potential for dependence or abuse. Stimulants such as Adderall can lead to dangerous side effects, including irregular heartbeat, increased blood pressure, heart attack and stroke.
These drugs can cause people to feel anxious, hostile or even paranoid. Taking stimulant medications in combination with alcohol and other drugs can be lethal.
If you are a student currently taking or thinking about taking a non-prescribed stimulant in the future for academic reasons, try following these tips to help with your success.
•   Find a quiet study area where there are few distractions.
•   Begin studying early — do not wait until the night before to cram for a test.
•   Study in short chunks of time, such as 30-45 minutes, followed by a 10-15 minute break.
•   Study with friends.  Actively studying and discussing the concepts with peers can help you retain information.
•   Find the time of day that is best for you to study.
•   Reward yourself for studying.  Create a schedule and, if you stick to it, reward yourself.
For more studying tips, speak to your academic adviser or a professor.  If you have questions about stimulant abuse, contact University Health Service's Behavioral Health Clinic at 323-5511.