UK basketball fans: don't forget professional sports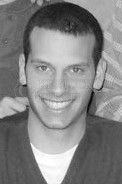 For most of the sports fans on this campus, UK's loss in the Final Four to eventual national champion Connecticut was the end of their sports year until the football team starts again this September.
But for a big-city boy like me, spring is just the beginning of an exciting time in professional sports. Major League Baseball is now in full swing, and even better the NBA and NHL are in the midst of their playoff seasons.
Hailing from Washington D.C., professional sports were all I knew growing up. I became attached to my Washington sports teams (the Nationals, the Wizards, the Capitals and most of all my beloved Washington Redskins) like they were a part of my family. And when it was playoff time, it felt like the Christmas I never had (I'm Jewish).
Even though Washington sports are as disappointing as the recent rain in Lexington, I watched every game no matter who was playing.
The playoffs are a display of the greatest talents in the world facing off against one another with national bragging rights on the line.
Upon moving to Lexington last year to begin my college career at UK, I was shocked and saddened to see the lack of enthusiasm over professional sports, especially the playoffs.
What's not to love? It's the highest quality competition that sports in America can offer, and you choose to scoff and ignore them? I just don't understand.
The NBA playoffs have now been going on for two and a half weeks, and I bet most of you couldn't care less. This disappoints me tremendously, if you couldn't already tell because you are missing out on world-class athletes making jaw-dropping plays night after night.
Have you ever heard of a young kid named Derrick Rose? Once upon a time he played ball at the University of Memphis for John Calipari, the same coach that is now beloved by the entire state of Kentucky. But as soon as Rose entered his name in the 2008 NBA Draft and was selected first overall by the Chicago Bulls, he was forgotten about just as quickly as last semester's class material.
Little would any of you know that at the ripe old age of 22, Rose is likely to win the NBA's Most Valuable Player award, and has already advanced his Bulls to the second round of this year's NBA playoffs. All you'd have to do is tune into one of their nationally televised games to see this excitement before your very eyes.
Likewise, have you ever heard of an old veteran named Kobe Bryant? He too has put his game on display for America to witness in this year's playoffs. In fact, Tuesday night Bryant dunked so hard in the Lakers' playoff game against the New Orleans Hornets, that I think I felt the ground here in Lexington shake a bit. But I'm sure you all missed that too. It's just too bad …
And then there are the NHL playoffs, which are easily the most underappreciated sporting event of the calendar year.
What other sport offers you action in which any play could result in the goal that decides a game, or even ends someone's season? It's 60 minutes of unpredictable, high-octane, gut-wrenching excitement, and there are two or three games on every night. What else do you want?
So to the sports fan who complains that there's nothing to watch until the fall, here is your open invitation to enjoy some of the most exciting sports of the year. I beg for you to pull your head out of your (expletive) and turn on the playoffs. Please and thank you.